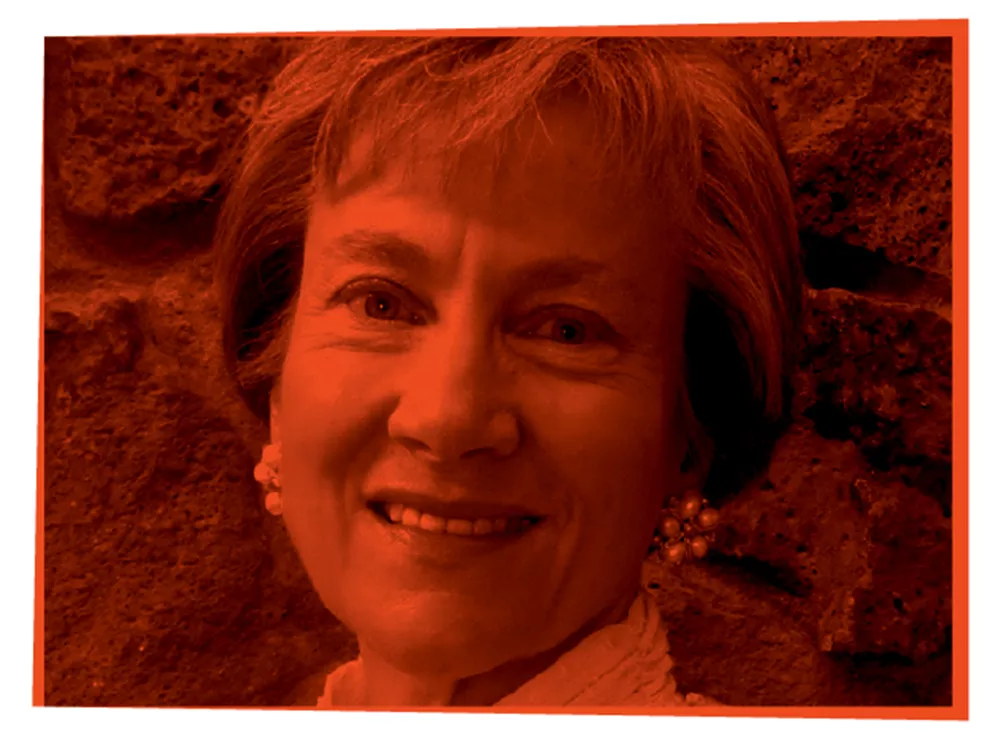 Before she was an award-winning poet, Nance Van Winckel once worked briefly as a newspaper reporter in Milwaukee, assigned to the bridal desk like young women often were in the '70s. She hated it. She finally complained to her editor, and she still remembers his response clearly: "OK, girlie, you want a story? I'll give you a story."
So Van Winckel went out with the coroner's office to report on the John Does being discovered during the spring snowmelt. Each body was described in detail, every brand of every item of clothing, in hopes of identification.
"It was unbelievable to me that people could be unidentified like that — and still are," she says.
The story she wrote ended up buried on some back page — "as it turns out, everybody else seemed to know that this happens every spring," she says — but the experience resurfaces in her most recent collection of poetry, Pacific Walkers. (The title comes from the brand of shoes worn by one of the John Does.)
Van Winckel doesn't come across as a boundary-pushing radical, but her writing crosses uncommon literary boundaries and even leaves the page. She's earned honors for her short stories as well as poetry — her next collection will be published this fall — and works with both poets and fiction writers at the Vermont College of Fine Arts, where she teaches in the MFA program.
"Everything I'm working on seems to demand its own being," she says. "Poems have a really different feel to me than a short story."
She's now working on a unconventional visual novel told through small notes put into a photo album. Another visual project she calls pho-toems — photographs plus poems — draws from the urban landscape and images in the public domain to create graffiti-inspired collages with tiny pieces of poetry.
"When I discovered I could actually put my own words on a wall, I loved how the space of a wall changes how you interact with the language," she says. "It's different than the page."
Her pho-toems are being incorporated into a work of art made by mixed-media visual artist Larry Ellingson for the new Chase Gallery exhibit, which pairs writers with artists in conjunction with the Get Lit! festival.
Even in her traditional writing, Van Winckel is drawn to images. The second half of Pacific Walkers is based on a carefully labeled photo album she found in Montana — faces identified for someone who wouldn't see them.
"It just made me so sad, that it was clearly meant to be passed on to somebody," she says. "And there it was, all these named people but nobody to claim them anymore."
Van Winckel knows her work is often dark, and she's been having an ongoing conversation with an artist friend about why that is.
"I've been thinking about that a lot," she says. "And I think sometimes the experiences people have together with things that are hard and traumatic and painful bond people so much more than happy times. If you go through something — and I guess that's what it seems like to me when I read poems that are about difficult subjects — I feel like a more intimate bond is forged between me and the writer, and the poems."
Nance Van Winckel at Get Lit! • Fri, April 12, at 9:30 am for Humanities Washington's Bedtime Stories event • Spokane Community College, Hagan Foundation Center for the Humanities • Sun, April 14, from 4:30-6:30 pm • Barrister Winery