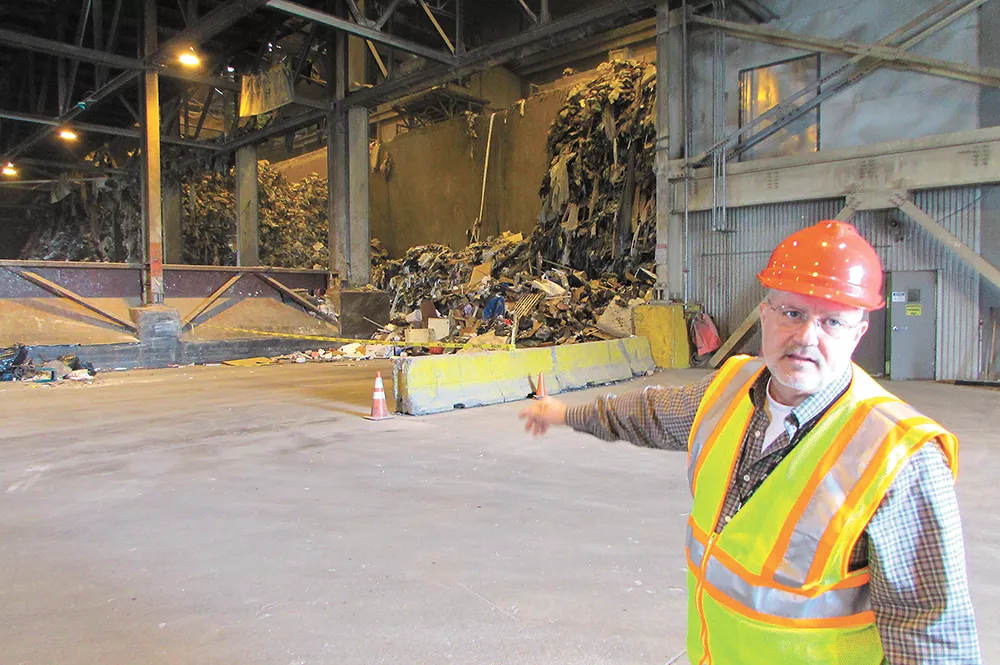 IN CASE OF DISASTER
Spokane County has launched a new EMERGENCY ALERT SYSTEM that can deliver notifications directly to a person's cellphone via text message during local emergencies.
The new technology for the Alert Spokane system, launched last week, will be used for a range of emergencies, including evacuations, missing people, floods, fires or criminal activity. County residents can download the CodeRED Mobile Alert app on both Apple and Android devices, or sign up for notifications via email, text or automated phone messages.
The technology can target specific areas where residents may be impacted by emergencies and deliver alerts specific to them.
The Alert Spokane technology has been used by the county for several years to call residents during emergencies, says county spokeswoman Martha Lou Wheatley-Billeter, but the new software unveiled last week allows for text notifications along with the new app. The county has always called phone numbers in the public database, but people with cellphones who have not registered for notifications have been left out.
The new software also makes it easier to self-register for notifications. (WILSON CRISCIONE)
MIDAIR COLLISION
Gov. Jay Inslee has long made battling climate change a priority of his administration. But turning that priority into laws through tools like a carbon tax has remained elusive. So Inslee has taken things into his own hands through the Department of Ecology's CLEAN AIR RULE.
The Clean Air Rule, which went into effect this January, impacts not just big businesses, but also the city of Spokane's Waste-to-Energy Plant. Facilities that emit 100,000 metric tons of carbon or equivalent greenhouse gases are required to reduce their emissions by 1.7 percent annually.
It caused eight business groups and four natural gas companies — including Spokane-area utility Avista — to sue the state. The case will go before a Thurston County Superior Court judge this Friday. The businesses argue that the rule exceeds the authority of the Department of Ecology.
Avista, and the three other natural gas companies which are part of the suit, put out a statement last year condemning the Clean Air Rule as a "misguided approach that will have the unintended consequence of increasing carbon emissions while penalizing customers for using clean, efficient natural gas."
But Inslee's administration argues that it has the power, pointing to a state law that was passed a half-century ago.
"The Washington State Clean Air Act allows us to regulate pollutants," says Camille St. Onge, climate communication manager for the Department of Ecology. "When we developed the Clean Air Rule, we closely examined the Clean Air Act." (DANIEL WALTERS)
DEFAME AND MISFORTUNE
An attempt to dismiss a defamation lawsuit filed against Washington state REP. MATT SHEA (R-Spokane Valley) and Sheriff's Office critic Scott Maclay was rejected by a judge last week.
The lawsuit filed in Spokane County accuses Shea and Maclay of spreading unsubstantiated information linking Spokane County Sheriff's Deputy Travis Pendell and the Sheriff's Office to triple murderer Roy Murray, who was convicted last year of killing his former wife's parents and brother.
In an installment of Shea's podcast last August, the state representative said that a gun in Murray's possession was linked to Pendell, and that the Sheriff's Office was working to cover it up. That information originated with a Facebook post by Maclay on the Rattlesnakes Motorcycle Club page, according to the lawsuit.
Shea's attorney Marshall Casey argues in court documents that Pendell deliberately waited to file the lawsuit until the start of the legislative session. Filing a lawsuit against a state legislator during that time is a violation of the state Constitution, Casey argues. Shea was harassed "at his home and in his legislative office," the motion to dismiss says, adding that the lawsuit also prompted news reporters to contact Shea — "a further interference with the legislative session."
Rather than dismiss the lawsuit, Spokane County Superior Court Judge Maryann Moreno ruled that it would be put on hold until the legislative session ends. (MITCH RYALS)
SOUNDING THE HORN
Spokane Police say they arrested a 40-year-old man last weekend after he got onto a BNSF TRAIN and blasted the horn.
When officers arrived just after 8:30 on Saturday morning, the man was blowing the whistles and locked inside the engine, which was attached to a work train, typically used for railroad maintenance and other activities.
BNSF crew members helped officers turn off the locomotive, which was left idling in a BNSF yard before the man boarded it near North Helena Street, south of East Front Avenue.
Police say they tried to negotiate with the man, Jeremy J. Warfield, but he didn't cooperate. After an hour, officers put pepper spray canisters into the cab through an open window, and after several minutes, Warfield was arrested without any issues, according to Spokane Police Officer Joshua Laiva.
Warfield, suspected of being under the influence of drugs at the time, was treated for exposure to the spray, and booked into Spokane County Jail on suspicion of second-degree trespassing, Laiva says in a news release. Warfield has since been released, according to the jail roster. (SAMANTHA WOHLFEIL)