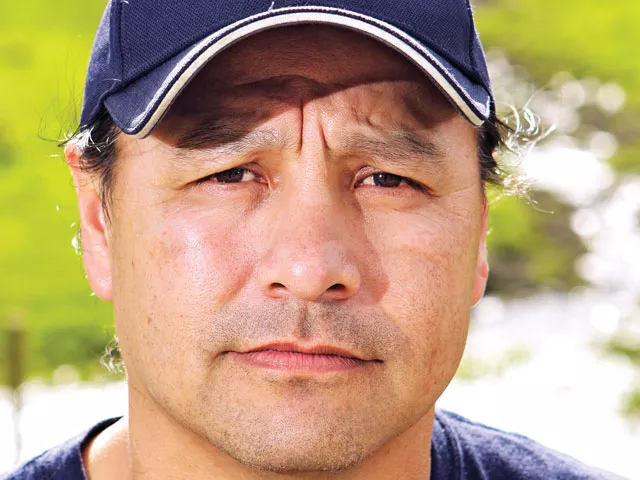 Words fall short. At a conference last week designed to encourage area Indian tribes to save their native Salish language from extinction, a paradox emerged: Even if the tribes triumph and create a wave of new, fluent speakers, it comes with loss.

Words will still exist for younger speakers to say, for example, "I am a Kalispel Indian." But an important essence of that sentence will be missing. Ten thousand years of particular context may no longer apply.

Quicksilverish and ineffable, the awareness of this inevitable change flitted around the conference room.

"I often think of how it was when I was a young person," says Francis Cullooyah, a Kalispel elder. People of his generation, he adds, "We still think of those Indian foods. We think of the roots. We think of the berries.

"But today, it's different. I have Kalispel members who don't even know what spekh'm is," Cullooyah says, referring to bitterroot — a staple food for the Kalispel for millennia. (Note: Spellings are approximate.) "The way we live today, I find it much harder to teach."

Here is a language challenge hiding in every sentence: How can you speak an old-school Indian language if you can't be old-school Indian anymore?

Felix Aripa of the Coeur d'Alene is one of only three tribal members fluent in Salish as a first language. He shifts between languages as he speaks.

His grandmothers, he says, "didn't know what money was. They did not know what a store was. We got everything from the land. That old Indian way of survival was because we lived with nature, understood it, and everything I learned was through the Coeur d'Alene language."

What children today have never heard of money or a mini-mart? How many children today can listen to the sounds of a forest and interpret what it's telling them?

"We have words that resemble the actual creaking sounds [of branches]," says JR Bluff, a member of the Kalispel Tribe and one of the organizers of the second-annual Salish language conference.

Bluff, like many younger Indians, is learning his indigenous qlispe [kully-speh, the Kalispel dialect of Salish] as a second language.

He must navigate tricky ground sometimes to keep the language relevant and evolving in a culture that has changed dramatically and in a world that is not the same. "It's a gray area, and it's kind of sensitive to some of the elders, but the language is going to change," he says.

Chris Parkin, a non-Indian, helped create a curriculum with the Kalispel to create new speakers.

It is crucial that the elders keep speaking, he says, but there's a mournfulness: "The world that the elders miss will never be back," Parkin says. "But there might be something new and dynamic. [Younger Kalispel] will probably ride four-wheelers up to hunt elk, not horses. In fact, we have a word for it: chmus'shn [cha-moosh-n]. It means four-footed."
And a new word takes root.