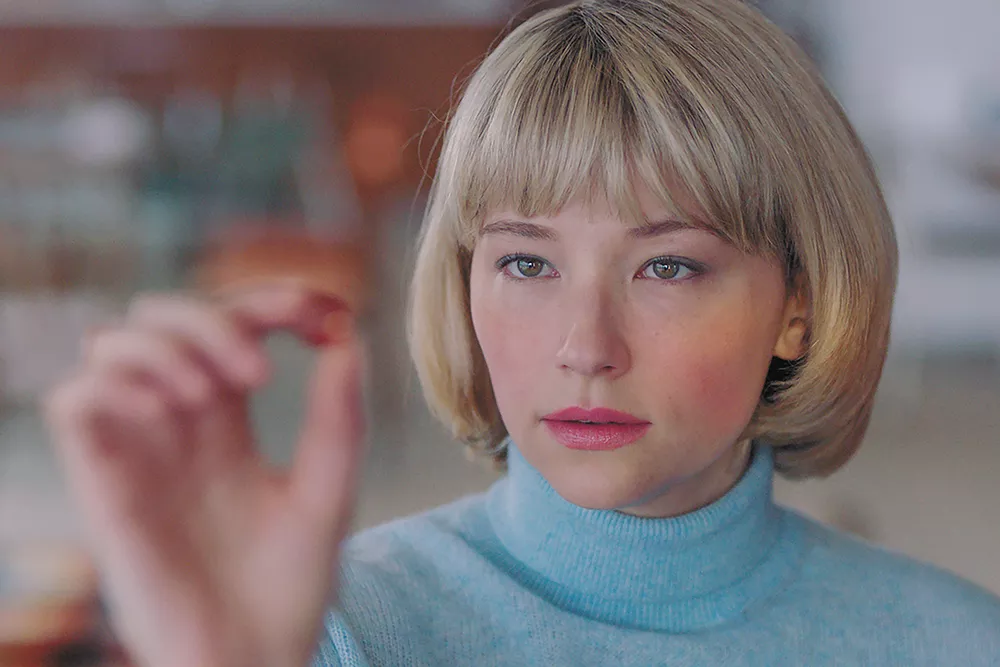 You'll need a strong stomach to get through Swallow, as does the film's protagonist.
Her name is Hunter (Haley Bennett), and she has just married into a wealthy family and given up much of her identity in the process. She spends her days alone in her impeccably furnished house, dressed like she's ready for a cocktail party. Her totally clueless husband (Austin Stowell) comes home every night and barely listens to what she says, sitting around looking like a Brooks Brothers mannequin.
As if to break the tedium of her routines, Hunter begins swallowing indigestible objects: First a marble, then a thumbtack, then a AA battery. It's an activity she keeps to herself, until a medical emergency brings it to light, and suddenly she's a liability to their picture-perfect existence.
Swallow is the first narrative feature from writer-director Carlo Mirabella-Davis, and he adopts a tone somewhere between the suffocating ambiguity of Safe, Todd Haynes' masterpiece about a woman made ill by her own surroundings, and the extremities of the French horror film In My Skin, about a woman who finds some kind of liberation in self-mutilation. There's a satiric edge to its early scenes of antiseptic domestic conformity, but it creeps toward the sinister as the truth behind Hunter's behavior is revealed.
It might sound like Swallow is predicated on a gross-out concept, but its horrors turn out not to be gastrological but psychological. The film hinges on a terrific performance from Bennett, who seems less concerned about the act of swallowing than the pathology behind it, which makes the film's final act all the more unsettling, and all too believable.
Find it on Amazon Prime. ♦