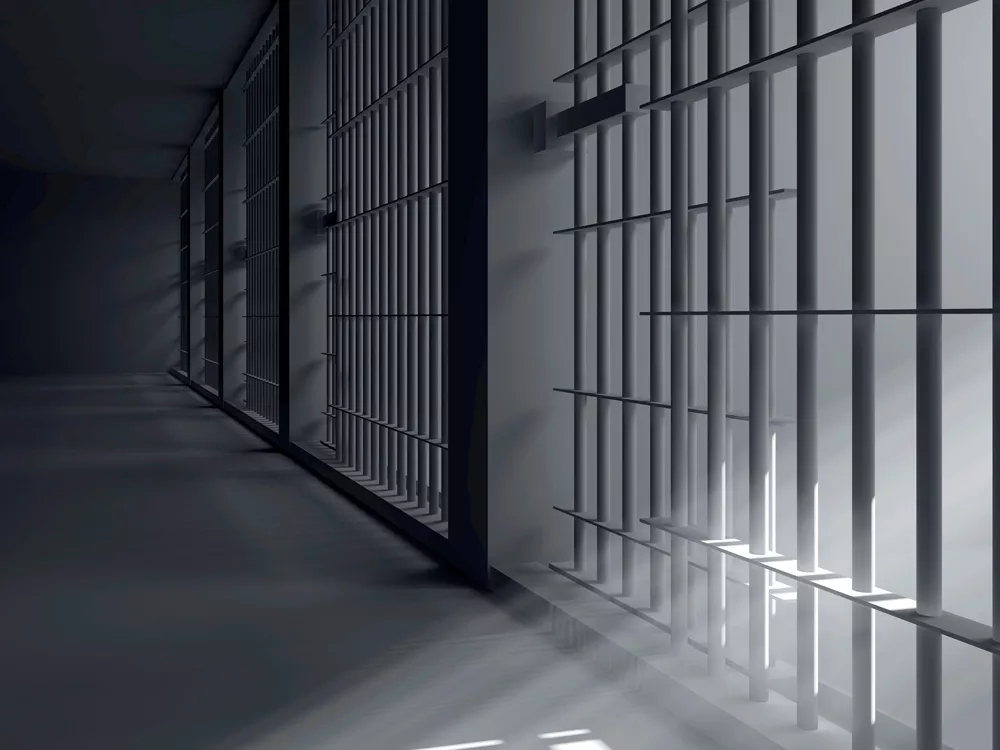 No socks. No underwear. No bed. For more than six months of this year, a female inmate sat awaiting a mental health evaluation on misdemeanor charges under "suicide watch" at the Spokane County Jail — confined alone in a bare cell around the clock with just a stainless steel sink and a toilet.
Spokane jail mental health manager Kristina Ray reports this "vulnerable" woman could not be allowed personal items. She often had to wear a suicide smock, a sort of padded apron, as clothing. Without trial or restorative treatment, Ray reports, her mental health issues only became worse.
"During the last six months of waiting for competency evaluation," Ray writes in a new legal report, "I have seen this inmate engage in disturbing behaviors such as trying to hang herself, jumping off her bunk or sink attempting to hurt herself, scratching herself with her fingernails until she bleeds, and smearing her blood around her cell."
Ray, who has overseen the jail's mental health care since 2008, offered a frank new assessment of the facility's treatment limitations last week as part of a recent class-action lawsuit challenging the time it takes the state Department of Social and Health Services to complete mental health eval of jail inmates.
State law expects DSHS to conduct jail-based mental health evaluations within seven days, but with no legal consequences, that standard has stretched to average waiting times of 30 to 60 days. Advocates on Friday asked a federal judge to force the state's two psychiatric hospitals to reorganize staffing and ward beds to more quickly evaluate inmates. A hearing on the request is scheduled for this week.
Despite the Spokane jail having certification as a mental health treatment provider, staffing levels and security protocols require most inmates with mental health issues to be locked down in solitary confinement 23 hours a day.
"We have no other place for them," Ray writes. "Unfortunately, solitary confinement is not therapeutic and exacerbates their symptoms."
Throughout the past several years, the number of inmates with mental health issues booked into the Spokane jail has increased significantly, Ray reports. Those people, often charged with minor crimes, have also shown more severe symptoms. The new demand has only lengthened the wait time for an evaluation through Eastern State Hospital in Medical Lake.
In a legal response, Eastern State Hospital CEO Dorothy Sawyer contends the facility already runs at close to 100 percent capacity and reorganizing wards would negatively impact the treatment of other patients. As of Monday, the hospital had about 54 jail inmates waiting for evaluations.
Spokane County Commissioner Todd Mielke says officials have worked to introduce new reforms to the criminal justice system to help cut time awaiting trial and facilitate diversions into mental health treatment, but the bottleneck at state psychiatric hospitals remains a frustration. He notes commissioners on Tuesday approved funding for four additional jail nurses.
Ray voiced support for Eastern State sending evaluators to the jails to help speed up the examination process. But she emphasized the jails could not serve as an appropriate setting for therapy or other restorative services.
"Ultimately," she writes, "more community resources may help keep this population out of jail and hooked into resources that don't involve the criminal justice system." ♦