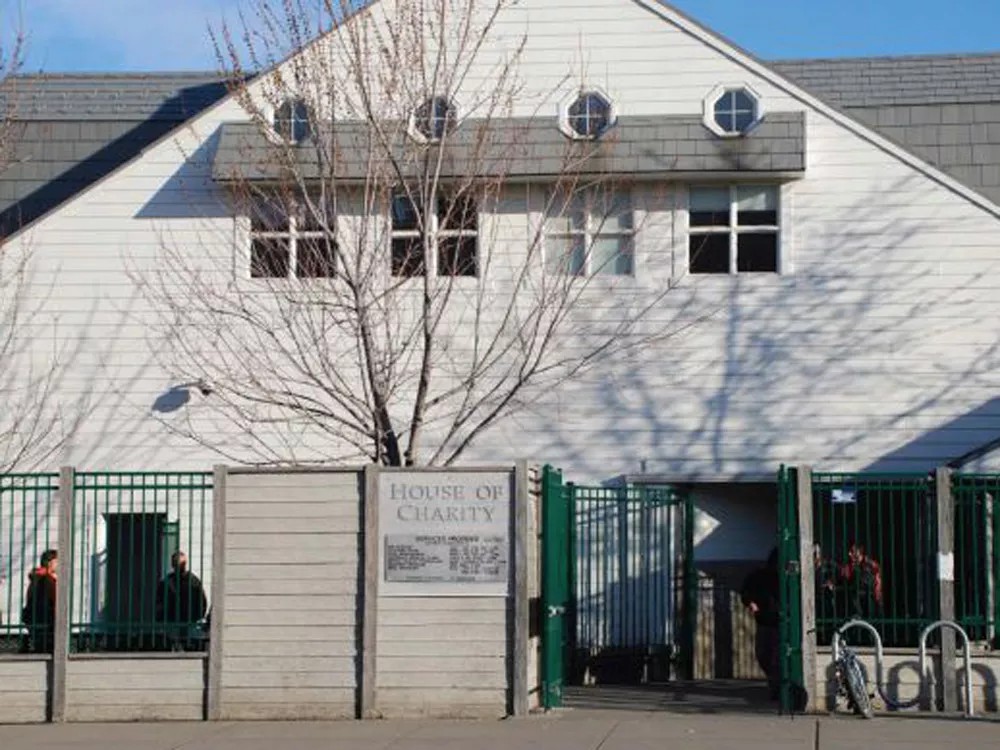 'Point of No Return'
A unique sleeping program at the House of Charity that allowed men to stay overnight with fewer restrictions than at other shelters will close May 1. The program faced closure last year, too, but a last-minute private donation kept it afloat. This time, assistant director Jerry Schwab says, the budget gap is too wide to be bridged.
"We've passed the point of no return," Schwab says. "This time it's kind of like, 'OK, we need to be honest with the community — this is not going to be solved through $20,000 to $50,000.'" Government funding that used to go to shelters, he says, has now been diverted to permanent housing.
Some of shelter's men will leave Spokane for other communities, Schwab says. Others will live in a car, if they have it. "Some of the guys will start sleeping out. They'll go to the street," he says. "They'll go in the neighborhood, they'll go in Dishman Hills, they'll go to Hangman Creek."
But considering Spokane's laws against sleeping on downtown sidewalks, parks, or even in cardboard boxes, some of these men may have trouble finding a legal place to sleep at all. (Daniel Walters)
Update: The day after we went to print, House of Charity reported that it had received two very large donations, enabling it (once again) to keep its sleeping program open for another year. Read more.

Envision the Future
In one of November's biggest surprises, Envision Spokane's Community Bill of Rights initiative — a slew of changes aimed at giving the environment, neighborhood activists, and individual workers in Spokane more rights —was almost passed into law. Now, only a few months after defeat, they're trying again.
Two Spokane City Council members have been aiming to change the initiative process, requiring groups like Envision to work on language with the city attorney instead of having the option to file directly. City Councilman Mike Fagan, who proposed the bill, told The Inlander he had Envision's actions in mind when crafting it.
But Envision Spokane has now filed a new initiative, ahead of any rule changes.
"It's because [the new rules are] less advantageous for any group that wants to propose something," Envision campaign director Kai Huschke says. "We had planned on filing this year anyway. … It bumped up what we had originally planned." (Daniel Walters)
I'm Out, Olympia
John Ahern is coming back to Spokane — for good. The Republican state house representative, whose district encompasses Spokane's edges, says he won't run for re-election again.

In fact, the only reason he was considering sticking around in Olympia was to push through a bill that would drop the statute of limitations for prosecuting the rape of a child.
"They said, 'Well, if you even decide to make a decision not to run, we'll make that our top priority,'" Ahern says, referring to his Republican colleagues' assurances that they'll champion the bill.
Ahern says he'd rather be at home caring for his wife, who is ill.
But this isn't the last you've seen of the 77-year-old lawmaker.
Ahern says he plans to run against District 2 City Councilman Jon Snyder.
Meanwhile, he's endorsing attorney Jeff Holy's campaign for his soon-to-be-vacant seat in Olympia. (Chris Stein)