So Donald Trump has been in Scotland cavorting at his much-disliked golf course resort while congratulating his hosts for taking back their country. Earth to Donald: The Scots actually voted to stay in the European Union by an overwhelming 62 percent to 38 percent. In response, one typically blunt Scot tweeted that "Scotland hates both Brexit and you, you mangled apricot hellbeast."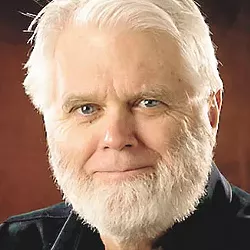 Moving right along: Before leaving for Scotland, Trump laid out another of his brilliant ideas — a plan to reduce mass shootings. He recommends that we seriously consider profiling every Muslim "living in America." This came as a footnote to his earlier brilliant idea to not let another Muslim enter the country — or, in his words, "When I'm elected, I will suspend immigration from areas of the world where there is a proven history of terrorism against the United States, Europe or our allies until we fully understand how to end these threats."
Following this line of Trump non-reasoning, we should profile all white males between the ages of 17 and 24 living in Colorado. Makes as much sense. Consider: Columbine; 37 casualties (13 dead, 24 wounded) and the killers were two white males ages 17 and 18. Aurora; 82 casualties (12 killed, 70 wounded) and the killer was a 24-year-old white male.
Our attention is next directed to a related Trumpist view of reality, this regarding gun control. Now, one might think that anyone interested in reducing the likelihood of more Orlando massacres would entertain regulating the type of weapons sold and the people buying those weapons, and consider seriously the experience that other countries and cities have had with both. But no, Donald doubles down on his own campaign website: "Gun and magazine bans are a total failure. That's been proven every time it's been tried. Opponents of gun rights try to come up with scary sounding phrases like 'assault weapons,' 'military-style weapons' and 'high capacity magazines' to confuse people. What they're really talking about are popular semi-automatic rifles and standard magazines that are owned by tens of millions of Americans. Law-abiding people should be allowed to own the firearm of their choice. The government has no business dictating what types of firearms good, honest people are allowed to own."
Where to begin? Trump's assertions would surely come as a surprise to those countries and American states that have serious and effective gun regulations. U.S. homicide-by-gun numbers run upward of 10,000 yearly. Let's compare our gun death numbers with those of a few nations where, according to Trump, gun regulation "has been a total failure." Canada: less than 200 gun homicides per year. Germany: "In Germany," wrote the New York Times, "being murdered with a gun is as uncommon as being killed by a falling object in the United States." England and Wales? Only about 50 gun homicides per year. Down under in Australia, which passed a buy-back plan after a mass shooting in 1996? Since then, gun-related homicides have dropped to about 30 per year.
As for American states, the Violence Policy Center reports that states with "weak gun violence prevention laws and higher rates of gun ownership have the highest death rates in America. States with the strong gun regulation have fewer guns owned and fewer gun deaths." The "High Five Gun Death Rate" states are Alaska, Louisiana, Mississippi, Alabama and Montana — all with weak or nonexistent gun control. The states with the lowest gun death rates — Hawaii, Rhode Island, Massachusetts, New York and Connecticut — are all states with rigorous gun control laws.
The trail of obfuscation leads back to one of Trump's strongest backers, the National Rifle Association. They trumpet gun rights as being absolute, yet not even the late Justice Antonin Scalia agreed with them. He stated and restated that the Heller case in 2008 in no way overturned United States v. Miller, 307 U.S. 174, the famous and still precedent-establishing 1939 case. He writes: "We therefore read Miller to say only that the Second Amendment does not protect those weapons not typically possessed by law abiding citizens for lawful purposes, such as short barreled shotguns."
Scalia could have included military assault-type weapons and magazines that carry more than a reasonable number of rounds. In Canada that reasonable number for some weapons is five; for other weapons, it's upward of 10, but no more. Following the 2012 Sandy Hook massacre, police found 154 shell casings on the floor — mayhem that was unleashed in just five minutes.
I'd also note that the 1994 Assault Weapons Ban signed by Bill Clinton was challenged in court numerous times, to no avail.
Facing a surprisingly tough-minded Democratic minority, the current cowardly, Republican-controlled Congress may actually enact more rigorous background checks. It's the least they can do.
How things have changed. Former NRA president Karl Frederick, testifying before Congress in 1934, said, "I have never believed in the general practice of carrying weapons. I seldom carry one. ... I do not believe in the general promiscuous toting of guns. I think it should be sharply restricted and only under licenses." ♦