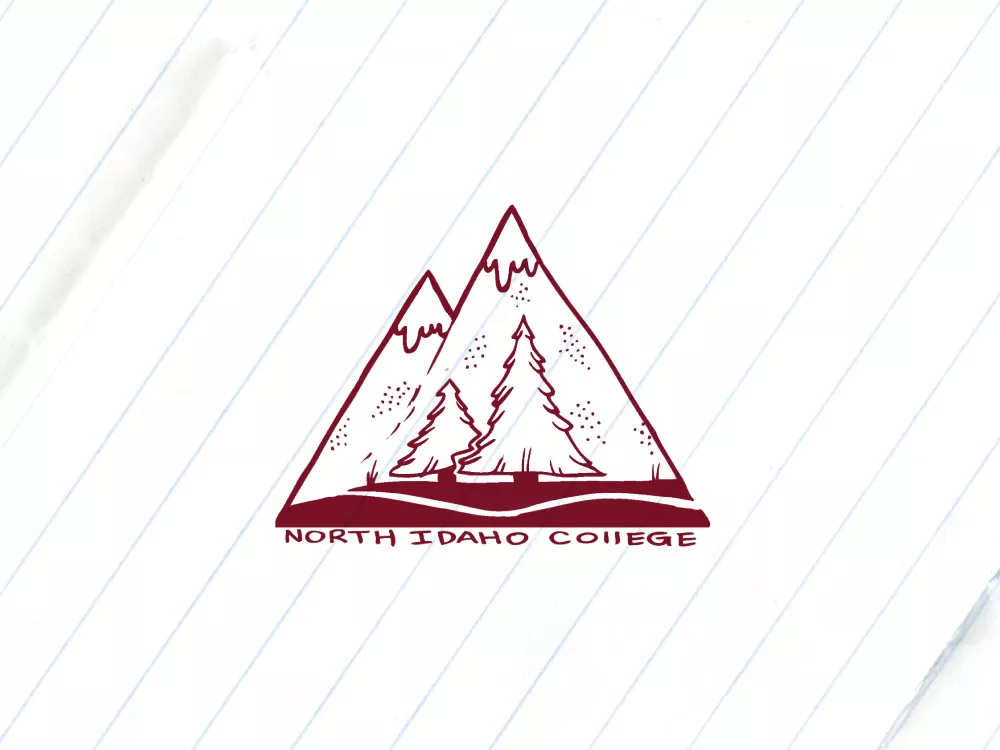 Why a prank pulled at Whitworth looks different at WSU
Why the traditional four-year experience can be even richer for older students.
College can be a psychological pressure cooker. But there's help.
College Profiles: • Whitworth • Gonzaga • Eastern • WSU • University of Idaho • NIC • Spokane Community Colleges
Some people call North Idaho College "Harvard by the Lake." We think that's a bit of a stretch, but it is on a lake. And that means there's plenty to do outside: hiking, swimming, paddleboarding, disc golf, parasailing. The campus is small and dense, but it borders Coeur d'Alene's sprawling parks and public beaches.

The Beer Cycle
You're broke, but your mom sent you some change to do your laundry. Let's be real: You're not washing those clothes anytime soon. So, make that dollar go the distance on Thursday night at Moon Time, near the eastern end of Sherman Ave, where dollar-pint nights are a local favorite every week. It's cheap beer and the chance to meet some people who aren't in your English 101 class.
Comfortable Cramming
If you're looking to study outside, but campus is too busy with Frisbee-throwing dudes, try the Coeur d'Alene Public Library's back patio. (It's at Seventh Avenue and Front Street.) But watch out: The library's hours are restrictive. If you're a night owl or an early-morning studier, their daytime hours won't suffice.
Word of Warning
Very few cheap restaurants are open late in downtown Coeur d'Alene. So stock up and learn to cook, or you'll end up broke and hungry. Well — more broke and hungry.
Escape Route
For karaoke, trivia and general debaucheries, head to the Moose bar at Fourth and Sherman, which also has open mic and open DJ nights just about every night. For something a bit more intellectual, check out exhibits and volunteer opportunities at the Human Rights Center next to campus.
First Date
If it's something casual, grab a signature Bowl of Soul (think coffee, cinnamon, chocolate and homemade whipped cream), a beer, or an appetizer at Java on Sherman. If you're looking to impress your newfound interest with your adorable creativity, pack a picnic and drive (or, better, bike!) to Lakeside Drive at the eastern edge of town for a quiet, tourist-free spot overlooking the lake.
Idaho's Educational Supercenter
As a counterpoint to Spokane's University District, Idaho has the Education Corridor, a swath of academic Idaho programs connecting all of its colleges. The Harbor Center is the nexus of all that, right next door to North Idaho College, and containing master's and bachelor's degree programs from University of Idaho, Lewis and Clark State College, Boise State, and Idaho State University. Here, the focus is on family and consumer sciences, psychology and education courses.

.edu
Nearly a half of Harbor Center programs are offered as online classes. While online programs cost an additional fee, being able to fit the academic program to your work schedule and being able to go to "class" in your pajamas just might be worth it.

Computer-Generated
Many students don't realize the Harbor Center has a computer lab on the first floor. Save money you would have spent on a printer and ink. Every student gets 250 free pages of printing a semester.

Word of Warning
Many Harbor Center classes are held on the North Idaho College campus, but new students regularly underestimate the challenge of finding a parking spot. Don't end up late. Get there 15 minutes early, park for free on the Harbor Center campus, and then walk to class.

First Date
This one's easy. You're already on the waterfront. Head to the beach in the day time, and the boardwalk at night.

Escape Route
To relax, drive to the wildly successful Kroc Center, which features pools, waterslides, hot tubs, a climbing wall a gym and classes. Perfect to spend the day at with a group of friends. (Daniel Walters)