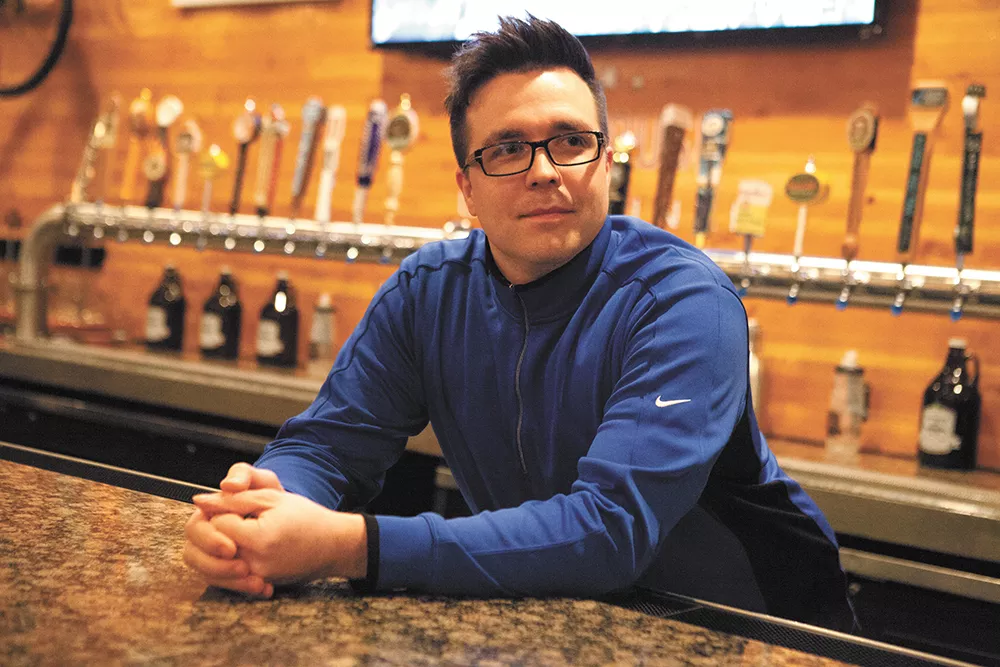 It's not often that a new restaurant opens right before its busiest weekend of the year without significant time to work out the kinks in service. But that's what Taphouse Unchained did in June 2015, ahead of the famed Ironman triathlon weekend.
The staff survived, and lived to tell about it.
Being owned and operated by the Coeur d'Alene Resort, it's not as if the crew were a bunch of newbies testing the waters of the food and bar service scene in the Lake City.
That scene — with its prime location on Sherman Avenue in the heart of the resort community action — is certainly the place to be on a busy summer weekend.
"Oh yes, it was packed," says Jason Hoehne, a supervisor, remembering the hectic opening time the day before Ironman that led right into the July 4th holiday.
Unlike that busy time — or most weekend nights — Hoehne had a chance to chat just after opening in the early afternoon on a Monday in mid-March, definitely out of the peak season. He proudly reels off the 23 craft beers on tap — mostly North Idaho, Spokane and Montana, but some Seattle and Colorado.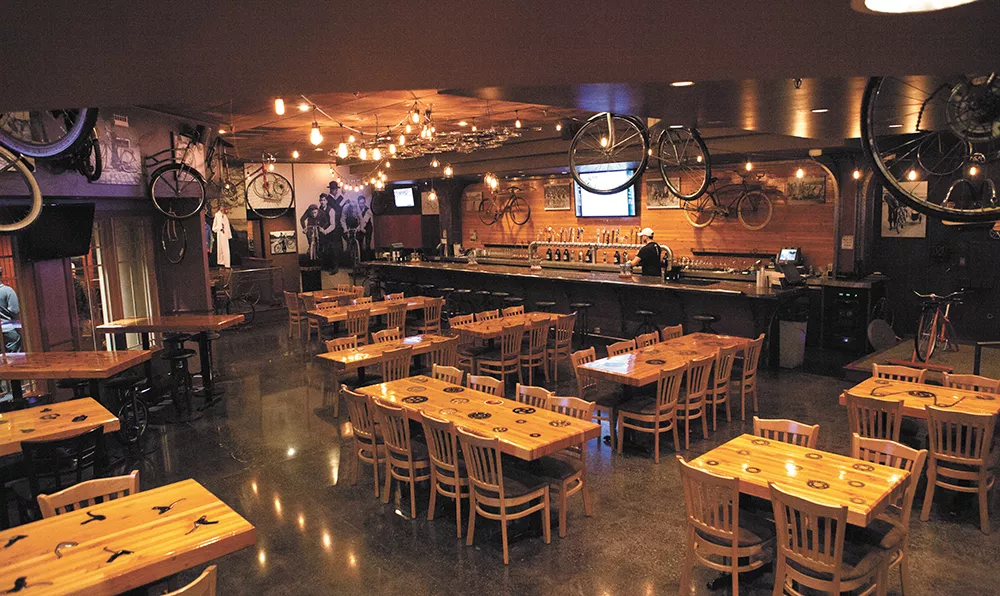 "And we have Bud Light," he says somewhat under his breath, almost embarrassed to say it too loudly. "We call it our bar water."
The appeal — and name — of Unchained comes from the bicycle motif that makes the dining experience not just good pub fare, but part of the cycling culture ingrained in the Inland Northwest. For mountain and road bikers alike, there's an attraction to putting in 10 or 100 miles on the bike, then rewarding yourself in a setting decorated to match your lifestyle.
It's not just the bike-themed decorations that offer the reward. Hoehne recommends the fish and chips or elk burger for some local inspiration, and a soft pretzel complete with jalapeño cheese dip.
"I'm a fat kid," he says, referring to his menu preferences, not his actual physique. "I like my food."