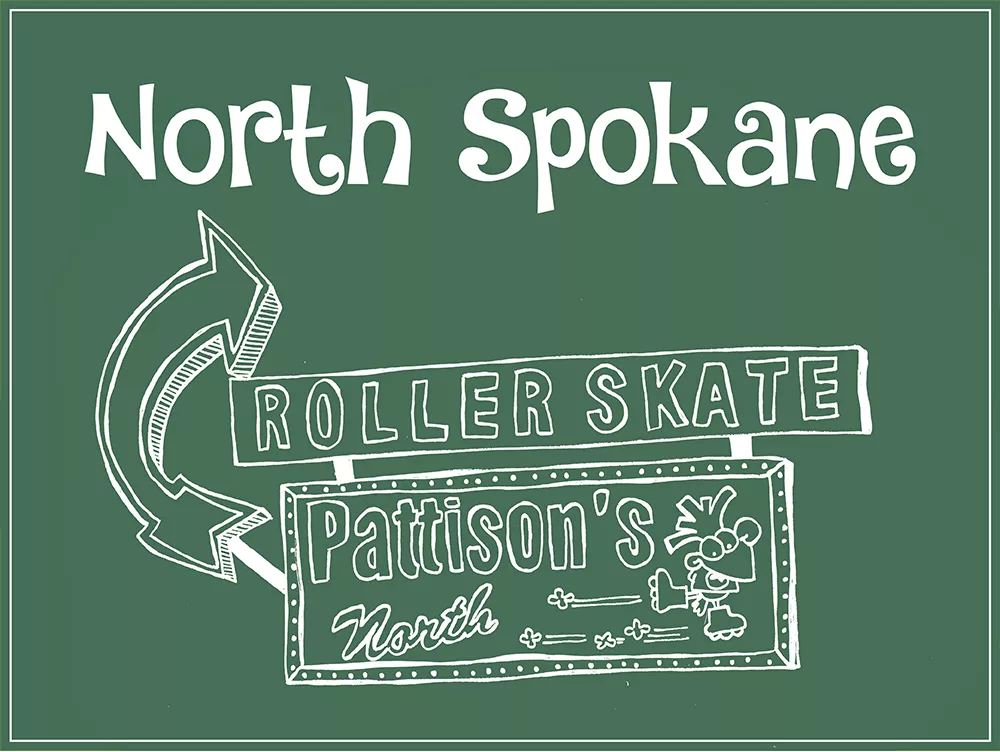 Unlike downtown and the Inland Northwest's better-known shopping destinations, one has to look far and wide to find locally owned shops in Spokane's vast northern half, which technically encompasses everything north of the river. But tucked into the numerous strip malls and shopping centers lining the Northside's busy arterials, these hidden gems, and many others, can be found.
---
HAND-CARVED BOOK LETTERS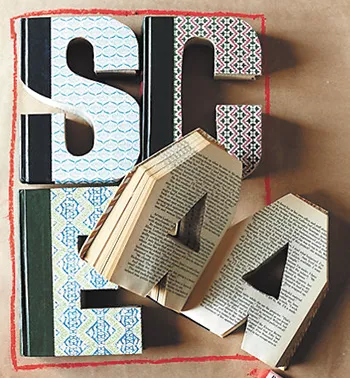 Stepping inside the reincarnated Mel's Nursery — sans the nursery, which relocated from the 'Y' to Wandermere last year — senses of sight and smell are teased by the displays filling every inch of space, minus the narrow, winding aisles. Give yourself ample time to explore this treasure trove, which could prompt the crossing off of several names on your list. Far in the back of the store, a careful hunter can find these one-of-a-kind, hand-carved alphabet letters, stacked on a shelf between displays of sumptuous candles. These décor pieces are ideal for any book lover, no matter their age or gender. Each is made from an upcycled hardcover book, with the classic title still intact on the spine. $15.99 each • Mel's Home & Closet • 12501 N. Division
---
TWO BROS BOW & ARROW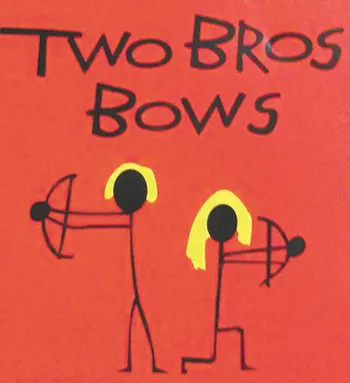 No, your kids won't shoot their eyes out with this ingeniously safe bow and arrow set. The creative output of two, young North Carolina brothers, it's simple, fun and works well, as this writer can attest. Each dowel-rod arrow has a large, cushioned tip, covered with fun fabrics to complement the brothers' lively colored bows, which come in many patterns and colors. Bow, $12.98; arrows, $3.49 each • The White Elephant • 1730 N. Division
---
ATARI 2600 CONSOLE & GAMES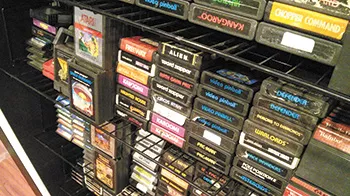 As more technology-overstimulated millennials migrate toward the vintage modes predating them by decades (i.e., vinyl records), playing retro video game consoles has become trendy, too. The Atari 2600, NES and other classic counterparts are making a big comeback, a movement prodded by both those nostalgic for their childhood Space Invaders memories, and the younger set born too soon to have played such throwback hits. Take that, PlayStation. Original, used Atari 2600 console, $74.99; Atari Flashback (modern remake), $19.99-$29.99; used game cartridges, $3.99+ • Game World • 9439 N. Newport Hwy.
---
EXPO '74 MEMORABILIA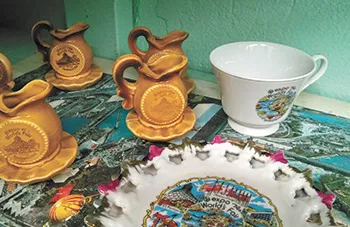 With vinyl and retro video game consoles making a comeback, why not get the vintage junkie on your list some old-but-new, authentic World's Fair memorabilia from the White Elephant's infamous inventory. The familiar mobius logo adorns awesomely kitsch wallets, teacups and saucers, cream pitchers and more. Find these 40-year-old gems on a weird corner shelf, tucked back in the store's camping supplies section. 69¢-$6.98 • The White Elephant • 1730 N. Division
---
BUTTON-UP INFINITY SCARF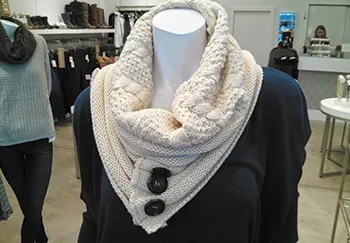 Everywhere you look, women are wearing scarves — long scarves, thin scarves, chunky scarves, sparkly scarves. This current fashion trend is an easy way to accessorize, while also totally appropriate for the crisp Inland Northwest winters. Scarves appeal to any age, minus the stress of guessing sizes. Employees at the new-ish Northside location of Fringe Boutique say this incarnation of the ubiquitous infinity scarf (named for its continuous loop construction) offers several wear options and colors. Pull the bottom down over chilled shoulders, or leave one or two buttons undone for a casual, draped look. $42 • Fringe Boutique • 12208 N. Division
---
LICENSE PLATE LETTERS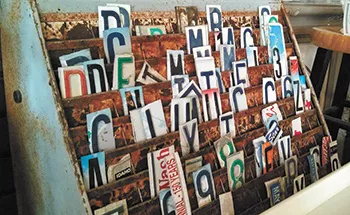 Pinterest addicts know better than most — upcycled alphabet letters are a hot trend for personalized home decor, taking the place of the modern monogram. If the aforementioned carved book letters aren't your recipient's style, these gritty characters cut from old license plates can be used in a cool DIY gift. Or present them as loose items to a crafty DIY-er who'll be instantly inspired for their next project. Careful: the edges are sharp! $1-$3/each • Paint in My Hair • 3036 N. Monroe
---
SILICONE DISH COVERS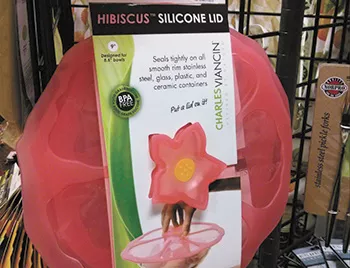 Give someone the pure glory of never again having to use the terrible thing known as plastic cling wrap. These Charles Viancin silicone dish lids are truly amazing, using suction to provide an airtight seal on any material in your kitchen — stainless steel, glass, plastic and ceramic. With a wide selection of sizes, bright colors and patterns inspired by nature, you'll want to grab a few for yourself — assuming you can avoid the temptation to keep them all for yourself. $11.95-$15.95 • Emporium at E. Hawthorne • 915 E. Hawthorne
---
HUMUNGA STACHE DOG TOY
You really could "break the Internet" with all the cute photos you'll (obviously) be posting of your pup(s) proudly displaying his/her awesome new 'stache. This hard rubber handlebar is guaranteed to provide endless laughs, Instagram ops and enjoyment on the chewing side — for your dog, duh. Yuppy Puppy owner Aquila Brown also recommends the equally hilarious Rogz brand Grinz balls. $13.99 ('stache) and $7.50-$14.99 (Grinz) • The Yuppy Puppy • 9511 N. Newport Hwy. ♦