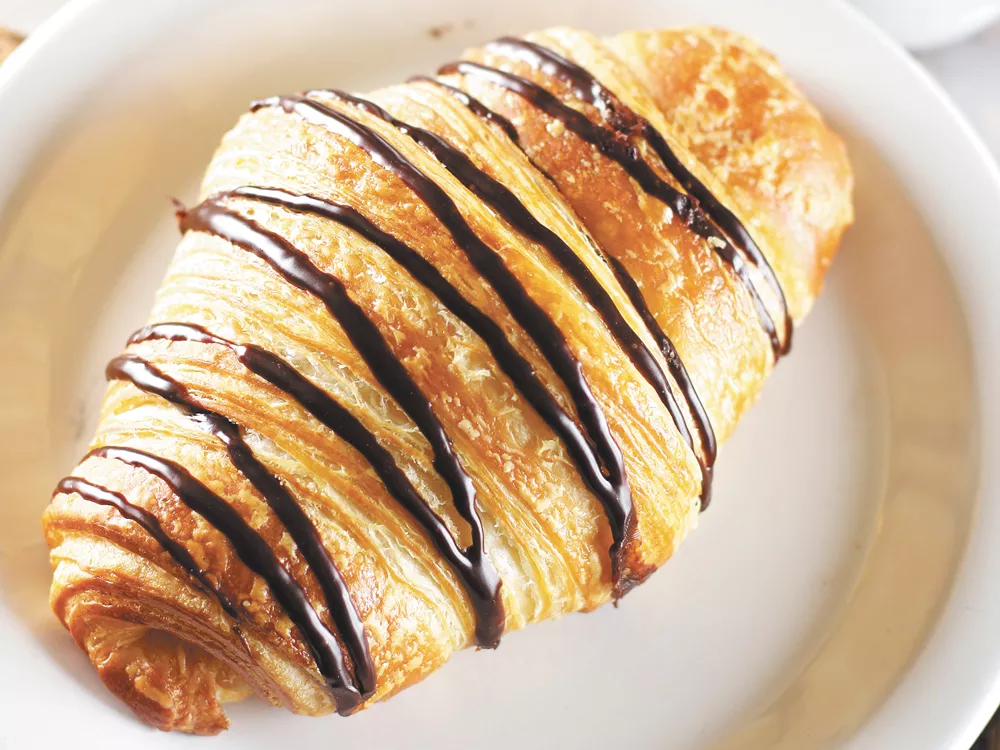 Tucked away on Waikiki Road, near the Spokane Country Club and the back end of Whitworth University, is Petit Chat Village Bakery. The name may sound familiar. Owners Brenda and Kevin Gerhart have baked bread for distribution at Spokane grocery stores for the last three years.
Their wholesale success generated even more business. Locals frequently stopped in for loaves ($4-5), and so recently, the Gerharts annexed the neighboring store, extending their floor space from 800 square feet to 1,200 square feet, allowing for a small retail area and customer tables.
Last month, Petit Chat's manifest destiny was fulfilled when they took over an adjoining space formerly occupied by a dry cleaner. The result is a spacious dining area with booths, long tables and benches, bistro tables and comfortable chairs perfect for readers.
The Gerharts are considering using the space to host open-mic performances, among other events. Kevin Gerhart explained that they're in the process of transforming the former customer dining area into a retail shop with a focus on bread and locally produced jams, preserves and other items. He is currently on the hunt for local cheesemakers interested in selling their product from Petit Chat's shelves.
Along with expanded space, the lunch menu is expanding, as are the hours, but local customers return for what they've known and loved: bread and pastries.
Petit Chat's chocolate croissants ($3.25) have a semi-sweet chocolate interior and a light and flaky exterior. Their savory croissants ($4.25) are stuffed with thick-sliced ham and generous Swiss cheese. The sticky oat muffins are a bestseller, but I fell for the peach croissant ($3.25).
Thin peach slices fanned across the open-faced pastry and, once bitten, offered up the slightest hints of vanilla.
If you head out to the lakes in north Spokane County this summer, I suggest you drive north on Monroe and stop by Petit Chat. Have your croissant, buy a loaf of bread, grab some coffee and continue on to your favorite lake or hike. It's worth the stop.

Petit Chat Village Bakery • 9910 Waikiki Rd. • 468-2720 • Mon- Fri 6:30 am-6 pm; Sat 7:30 am-3 pm; Sun 7:30 am-1 pm