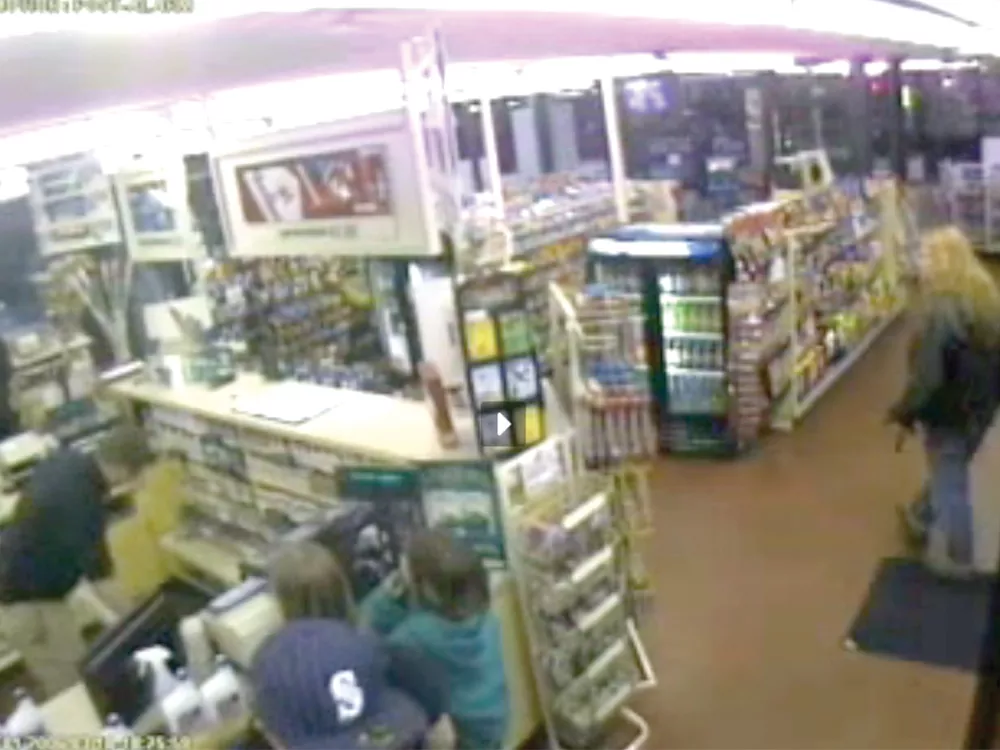 Win or lose, Spokane Police Officer Karl Thompson's criminal trial likely won't spell the end of the Otto Zehm saga.
A civil lawsuit filed by Zehm's family has been put on hold until the end of the trial. And, regardless of the outcome, civil cases play by different rules.
"The jury [in the criminal trial] might say, 'We don't want to brand this guy as a criminal,'" says David DeWolf, a law professor at Gonzaga. "But I don't think the city can derive much comfort from an acquittal. Sure, you'd feel like you dodged a bullet if you're the city. … But we're looking at a significant likelihood that a civil jury might think otherwise."
Thompson faces charges of violating Otto Zehm's civil rights by beating Zehm at a Zip Trip in 2006. Thompson also is accused of lying to investigators about the incident, which led to Zehm's death.
Federal prosecutors rested their case against Thompson on Monday, after two weeks of eyewitness accounts, expert testimony and, at times, fierce legal wrangling. This week Thompson's attorneys laid out his defense and are expected to finish on Friday.
Then the case is turned over to the jury who must decide whether prosecutors proved their case "beyond a reasonable doubt."
If or when the case goes into civil court, the standard is different: A civil trial requires only a "preponderance" of proof — jurors must be only 50 percent sure that someone committed a crime, DeWolf says. In this way, a "not guilty" verdict in the criminal trial wouldn't necessarily undermine the civil case against the city. But a "guilty" verdict would help the Zehm family in their suit.
"Look at the O.J. Simpson case," says DeWolf. Simpson was acquitted of murdering his ex-wife and her lover. "But in the civil case, do you think more probably than not that he killed these people? Yeah, you bet," the professor says. A civil jury penalized Simpson $33.5 million for their "wrongful deaths."
In Thompson's case, DeWolf says jurors in the criminal trial have to know if Thompson either knew he was attacking an innocent man, or if he still believed Zehm had robbed someone and was potentially violent.
"It's what did they know and when did they know it," he says of Thompson and other officers. Surveillance videos — synced with a 911 call — show dispatchers relayed information that Zehm might not have committed any crime as Thompson was rushing into the store and confronting Zehm.


As the prosecution wrapped up its argument last week, it called on some high-profile witnesses.
Dr. Sally Aiken, the Spokane County medical examiner who performed Zehm's autopsy and ruled his death a "homicide," testified that Zehm's head wounds pointed to Thompon's baton.
Eyewitnesses at the store also testified that they saw Thompson hit Zehm in the head with the baton.
But perhaps the biggest news from the last week came from one of Thompson's peers in the department, Officer Tim Moses, who said that federal prosecutors manipulated him during previous testimony.
Before he was called to the stand, Moses suggested to federal prosecutors that he would invoke his Fifth Amendment right, allowing him to avoid testifying in fear of incriminating himself. After the federal government gave him immunity to prosecution, Moses had to take the stand.
In 2009, Moses had testified under oath to a grand jury that Thompson had told Moses he had struck Zehm in the head. Moses then passed this information along to medical personnel on the scene. And in court last week, these medics testified that Moses had indeed told them that Zehm was hit in the head with a baton.
But when he took the stand last week, Moses — again under oath — said he couldn't remember Thompson telling him that, and that he had only told the grand jury those things because "I was told that if I didn't agree with what was going on that I would be charged with obstruction of justice."
Red-faced, he left the stand.