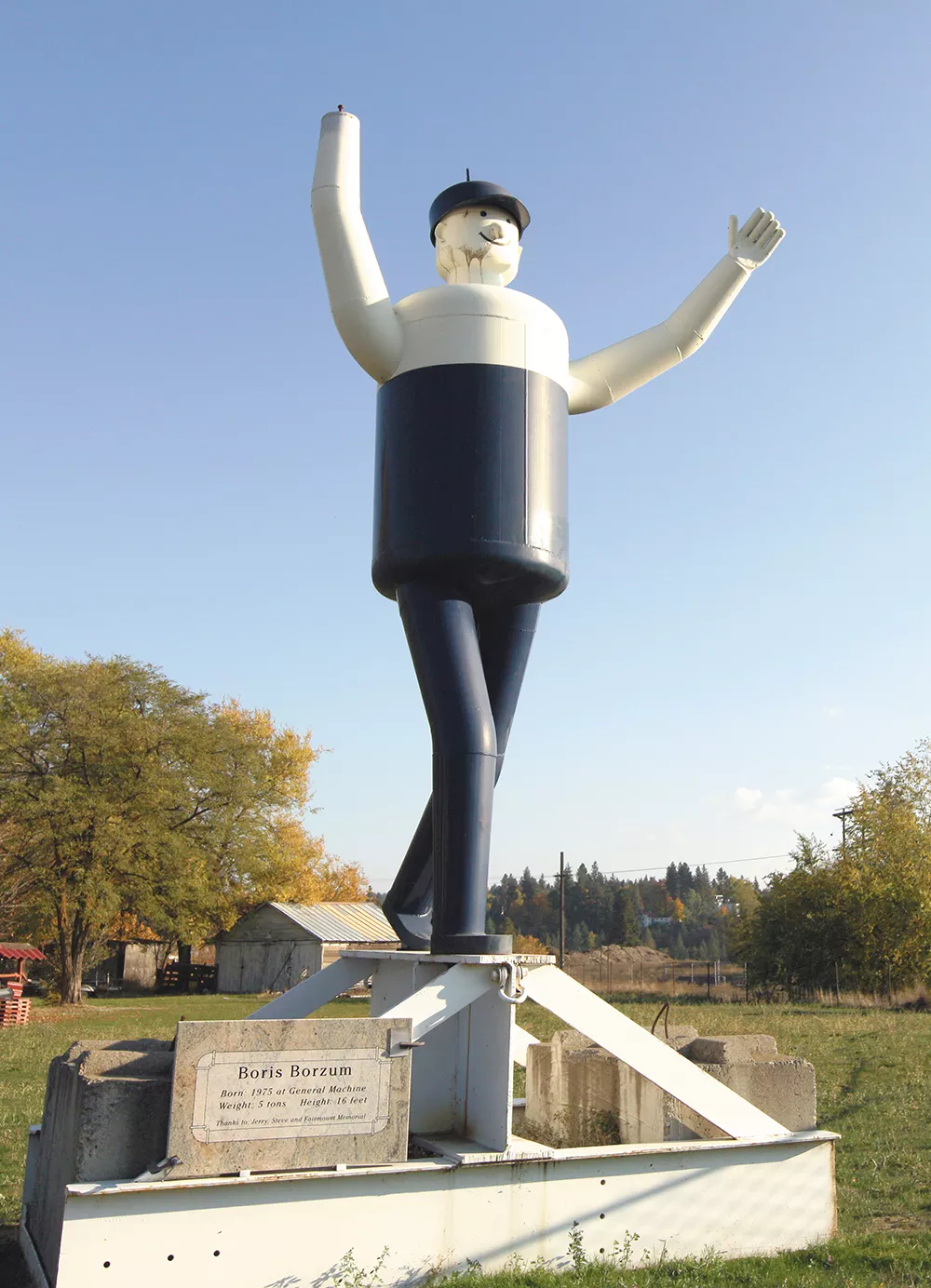 His name is Boris Borzum and he weighs five tons. He's 16 feet tall, not counting his granite platform, and in the three-plus years he's been standing in a yard at College Avenue and Summit Boulevard at the far western edge of Spokane's West Central neighborhood, at least 20 people have stopped daily to take a picture with him.
The statue, constructed in 1974 for about $4,000, was used as a promotional tool for Empire Horizontal Boring, says Kay Howard, whose yard serves as Boris' home. Company owner Wally Taylor named him Boris Borzum after the alias he had printed in the phone book to shield him from telemarketers. After Taylor's death and the company's eventual closing, Boris moved to an employee's yard before eventually heading over to his present location.
"The Big Man," as some have come to know him, is missing a hand — it once held a pipe for the boring company — and Howard would like to replace that with an airplane to honor the planes that trace paths over Boris' head en route to the airport. If you've got one, let her know. Just don't jump over the fence to touch Boris. He doesn't like that.