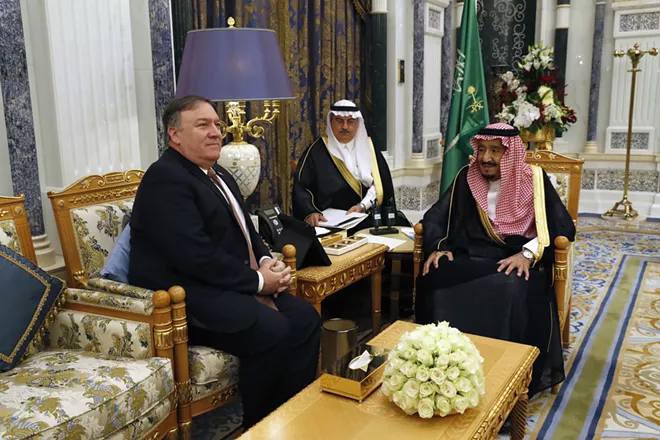 ON INLANDER.COM

SPORTS:
The NHL announced
Seattle is getting a hockey expansion
yesterday.
NEWS
: The
Spokane County Commission is joining a forthcoming lawsuit against
the state for changes that would expand it from three to five and mandate district-only elections.
IN OTHER NEWS...
And for his cooperation...
President Trump's former national security adviser, Michael Flynn, will receive
little-to-no prison time,
according to the Mueller team. (
New York Times
)
A complicit crown
U.S. officials told reporters that the
crown prince of Saudi Arabia was complicit
in the killing of Jamal
Khashoggi
after a committee meeting. Sen. Lindsey Graham, an ally of President Trump, has said he will not support an arms deal favored by the president to Saudi Arabia. (Vox)
The news about Kashoggi's death signals a
growing rift between the president
and the GOP, according to the Hill.
"Rich, yet niche"
"No, it's not the Sonics, and there will still be a huge void in Seattle until they return. But the winter sports scene has been a dreary landscape for the past 10 years, and this will be a jolt of
fresh adrenaline in the cold, wet, gloomy months
," writes
Seattle Times
columnist Larry Stone about the recent NHL news.
Inevitable threat
Most East Valley High School students
stayed home yesterday after an anonymous social media post
on Monday threatened a school shooting, the
Spokesman-Review
reports. "It's happened to every other school around us and it was inevitable that it would happen here," one student said.