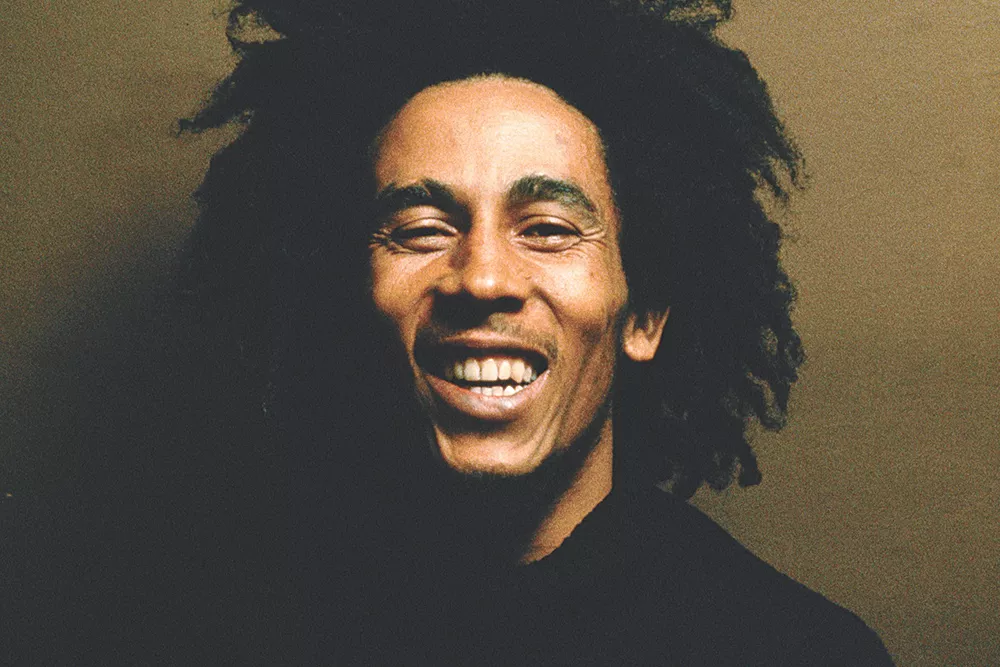 Like millions of American kids, my introduction to Bob Marley came via his ubiquitous 1984 greatest-hits collection Legend. Colleges were basically required to issue a copy to every incoming freshman back in the day; that's the only explanation of how unavoidable Legend was. It's sold more than 15 million copies to date, and for many, it was a gateway to a lifelong passionate musical affair with the man who took the ska sound of his native Jamaica, combined it with rock and turned reggae, and himself, into a global phenomenon.
June 10 marks the 40th anniversary of Uprising, the last album Marley recorded before he died of cancer at 36. Its 10 songs encapsulate Marley well, ranging from stridently political tracks of social commentary ("Real Situation") to love songs ("Could You Be Loved") to praise for his Rastafarian religion ("Forever Loving Jah"). And you can't really do better than "Redemption Song" as the last song on a final album from any artist.
Marley's career-spanning themes of equal rights and justice for all on songs like "Blackman Redemption" and "Survival" are as relevant in 2020 as they were during his lifetime. I've been listening to a lot of Uprising lately, and musing on where it ranks among his studio albums. As summer takes over, any of these albums makes for a fine soundtrack. But let's rank 'em, starting at the best, at least in this fan's opinion:
NATTY DREAD 1974
Bob Marley's first album made without his long-time partners Peter Tosh and Bunny Wailer inspired his best work, and his dramatic move into matching amazing music with serious political messages. While party anthem "Lively Up Yourself" is a classic, and nostalgia trip "No Woman, No Cry" its most famous song, it's tracks like "Them Belly Full (But We Hungry)," "Rebel Music (3 O'Clock Road Block)" and "Revolution" that give this album the edge over the rest of Marley's catalog.
BURNIN' 1973
Arguably Marley's most consistent set of songs, thanks to the presence of all-time killers like "Get Up, Stand Up," "I Shot the Sheriff," "Small Axe" and "Burnin' and Lootin.'" The only reason it's not my top pick is that several of them are re-recordings of old songs.
CATCH A FIRE 1973
The Wailers' first album for Island Records and their introduction to global audiences, Catch a Fire is massively important for introducing reggae music beyond Jamaica's borders. "Concrete Jungle" and "Stir It Up" are highlights.
SOUL REBELS 1970
Recorded by Jamaican legend Lee "Scratch" Perry and released on Trojan Records, this is the sound of the Wailers evolving from a ska crew into a reggae band. Perry's sparse approach to production gives the songs a grit missing in some of the glossy major-label releases to come.
KAYA 1978
Dismissed by many for lacking the hard political edge of other albums, Kaya is one of my favorite Marley albums for that very reason. While recorded at the same time as the more strident Exodus, this set is Marley's best set of love songs ("Is This Love," "She's Gone"), and an ideal listen if you're looking for good vibes, starting with opener "Easy Skanking."
EXODUS 1977
Marley recorded this classic and Kaya in London after an assassination attempt on his life in Jamaica in late 1976. Incorporating traditional soul and blues into his reggae, Marley filled Exodus with a nice balance of love songs and social commentary. It would probably rank higher for me if I hadn't heard it so much through the years, thanks to "Jamming," "Three Little Birds" and "One Love."
UPRISING 1980
The last album released before Marley's death is packed with songs praising his Rastafarian religion and focused on his spiritual life. Rather than being obnoxious, though, it comes off as a bright addition to his catalog thanks to opener "Coming in from the Cold" and the hit "Could You Be Loved." The closing acoustic take on "Redemption Song" is an all-time great performance.
RASTAMAN VIBRATION 1976
Marley takes listeners to the streets of Jamaica's Shantytown via songs like "Crazy Baldhead" and the brilliant "War," a song Sinead O'Connor performed right before famously ripping up a picture of the pope on Saturday Night Live.
CONFRONTATION 1983
Released posthumously, Confrontation is stronger than any odds-and-ends collection deserves to be. "Buffalo Soldier" is the most famous song, but the best might be the closing "Rastaman Live Up!", co-written with Lee "Scratch" Perry.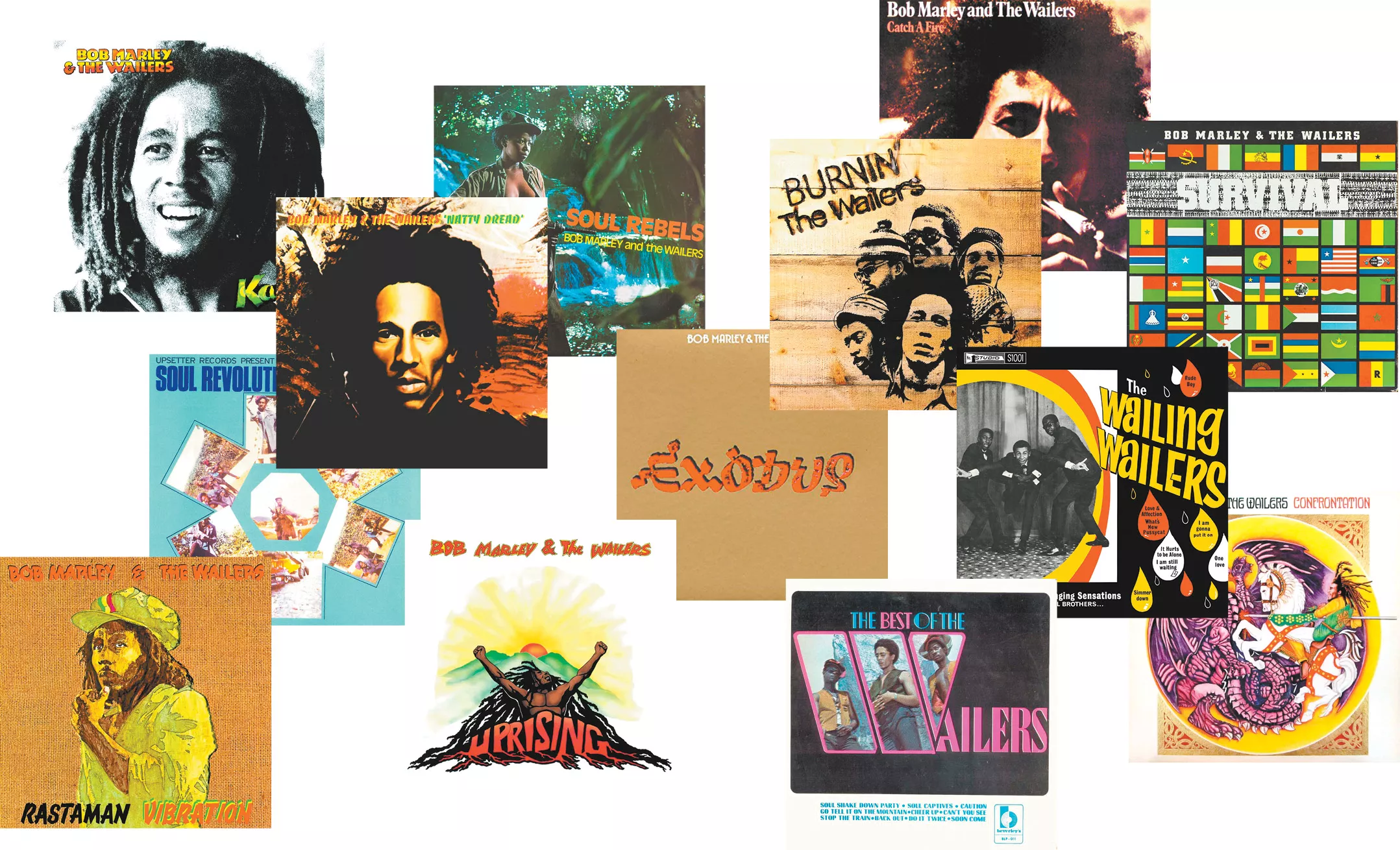 SURVIVAL 1979
The follow-up to the fun-loving Kaya is the sound of Marley realizing his global strength as a personality and performer. Songs address global issues, like opener "So Much Trouble in the World" and "Africa Unite."
THE BEST OF THE WAILERS 1971
Despite the title, this isn't a compilation of early tracks by Marley, Tosh and Wailer, but rather the Wailers' fourth album. Recorded by Jamaican legend Leslie Kong, it has early versions of "Soul Shakedown Party" and "Stop the Train."
SOUL REVOLUTION 1971
Early, gritty versions of "Kaya" and "Lively Up Yourself" are among the treats on this early album recorded by Lee "Scratch" Perry.
THE WAILING WAILERS 1965
A compilation of early singles is a nice time capsule of when the Wailers were shifting from traditional Jamaican ska into reggae and includes unexpected covers like "What's New, Pussycat." ♦