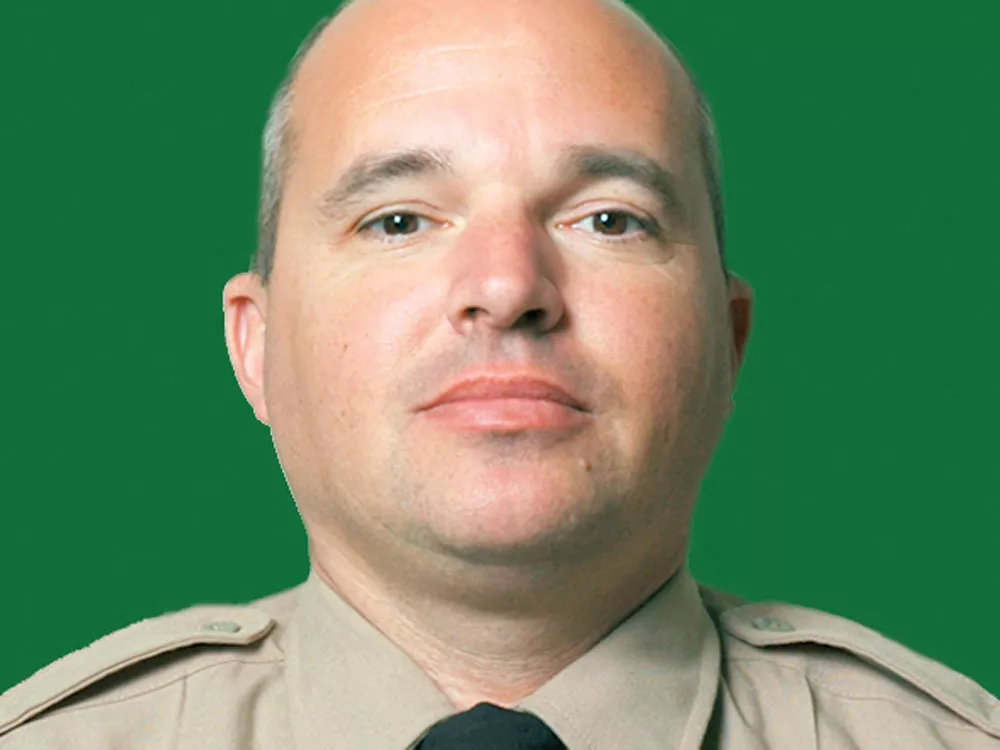 When Greg Conner takes over the Spokane County Sheriff's Office of Professional Standards, he says he won't change much.
He did help invent the office, after all. That was in 1996, when Sheriff John Goldman assigned the creation of a formal internal investigative unit to Conner, who would run it for a dozen years. By creating the office, Goldman made good on a promise he pledged during his campaign for sheriff, when he said he would focus on building a trusting relationship between county residents and the sheriff's office.
"It added scrutiny, more accountability to the public ... by having something more formal," Conner says now. "I don't mean to be negative, but it was haphazard [before the office was set up]. There was a lack of consistency."
What remained constant in the years since it was created, says Conner, is the county's interpretation of what records the sheriff can release to the public. The first big test of that policy under a rehired Conner will be the recent shooting of a Spokane Valley man by Deputy Brian Hirzel. Conner says he's not been briefed on any investigation into Hirzel. He says, however, that any review of the deputy's actions would come only after a criminal investigation and subsequent determination by the county prosecutor's office.
Regardless, Conner says, the sheriff's office will remain transparent.
"We will err on the side of disclosure," he says. "That's our philosophy."
Conner cites Bellevue John Does v. Bellevue School District as the county's guiding light for disclosure. In that case, teachers sought to block the school district from releasing their names in response to a public records request for names of teachers accused of molesting their students. The state Supreme Court ruled that if a teacher was accused of sexual misconduct but found to have done nothing, his name was to be redacted, or blacked out, from any records released to the public. Details of the investigation into the teacher's conduct would still be released.
"It's confidential until there are conclusions," he says. "But my understanding is: sustained and not sustained findings, they're all disclosable."
Conner says he doesn't use Cowles Publishing Company v. State
Patrol, which in part forms the city's records policy, to inform his interpretation of what the public can and can't see.
"That one's a little more subject to interpretation, so I won't comment on that," he says. "The city was involved in that one, so you may want to ask them."
Amid budget cuts and continuing requests from the public for departmental information, Conner has been brought on as a parttime consultant, replacing Lt. Gary Smith, who will head to the sheriff's patrol division. On May 1, Smith took over for Lt. Earl Howerton, who also left for the patrol.
"Between the savings and the experience we're gaining, this is a win all 'round," says Sheriff Ozzie Knezovich. "He is one of the most knowledgeable people in the area when it comes to internal investigations."
Knezovich estimates that the county will save half the money it normally pays a lieutenant to run the office. Lieutenants typically make about $150,000, including benefits, says Knezovich.
"We're trying to do more with the same. It's challenging. I'm not complaining. It's the way of the world right now," Conner says. "They want to get the most bang for the buck. If they're pleased … they will decide to retain my services."
According to Smith, Conner will "manage and oversee all the internal affairs functions of the department," including allegations against commissioned officers and noncommissioned personnel, such as those that work at Geiger Corrections Facility and the county jail. Conner will also deal with public disclosure requests, civil lawsuits and risk management requests.
Knezovich says one of Conner's first duties will be to look into new disclosure practices and to help bring on a "dashboard" system that will allow for quicker and more efficient searches of information kept by the sheriff's office, such as arrest records, Taser use and the like.
Conner's contract was unanimously approved last week by the Board of Commissioners, and it expires at the end of 2011 (though he can quit or be fired with 90 days' notice). He'll get $70 an hour, won't receive health or retirement benefits, and won't work more than 24 hours a week, making about $84,000 a year.
"I am retired," Conner says. "I'm just looking for a part-time job."