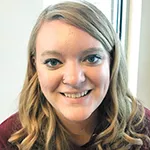 JORDYN BURDICK
The best part of winter in Spokane is all of the celebrations downtown.
Which one is your favorite?
The Christmas tree lighting in the mall.
---
JOEL BROWN
The best part about winter in Spokane is the snow. Just being close to nature, being able to go out and go skiing, hiking, enjoying the outdoors; and the worst part is dealing with the snow in the city and traffic and all the craziness that goes on.
---
DESTINI AGUILAR
The best thing about winter in Spokane is tubing at Mt. Spokane, that's my favorite.
Are there any other traditions you like doing in the winter?
Yes, looking at people's Christmas houses, like Christmas lights, decorated. I love how bright that is.

---
FAYLYNN RODGERS
My favorite part of winter is just the community. My family, we have a lot of kids, there's eight of us. We just stay in the house a lot more and we congregate a lot in our living room around our fireplace and it's such a unique experience, I just love the community.
---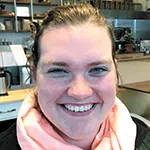 TAYLOR RIDENOUR
The best thing about winter in Spokane is sitting in a coffee shop drinking a butterscotch latte.
What is your favorite coffee shop?
Indaba.
INTERVIEWS BY MICHAELA MULLIGAN
10/29/18, KENDALL YARDS