VANESSA FLOWERS

Yes. We put up decorations because we love the holidays. We do lots of snowmen and all the fun things. Lots of Christmas lights.
---
JAMESON POWELL
We decorate a little bit. Not too much. I think the most special thing for us is the lights. We go out and look at everybody else's lights.

Where do you typically go?
Manito's a good spot. And around Cheney.
What's the most elaborate one you've seen?
The people that go all out, like lights all the way around and up the pine trees, spiralling all the way up.


---
SCOTT BRUESS
Yes. The standard tree and all the Christmas stuff goes inside.
Is there an ornament that's most special to you?
It doesn't sound great, but it's the "decapi-Santa."
What's that?
Somebody had a Styrofoam ball with the face of Santa on it, and we didn't have a topping for the tree. ... So we took the head off of it and made it the top of the tree.



---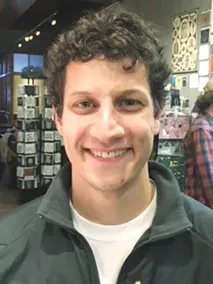 MATTHEW LAPLANTE
Which holiday are you talking about?
Well, which one do you go all-out for?
Probably St. Nicholas Day. It's a little less known. It's on Dec. 6. ... My brother's name is Nick, and that's why we started doing it. He's named after St. Nicholas. It really just became a tradition, and my parents didn't want, I think, a giant influx of one day to celebrate the religious season.





---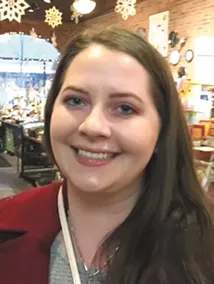 MEAGAN FAWCETT
I have my fireplace mantle. I'm getting my Christmas tree when I get back [home].
Is there a specific ornament or decoration you've hung onto?
I made this little nativity set at my church when I was 3. All the hair's falling off the people. It's super ratty. I've lost baby Jesus a few times. But my mom gave it to me when I moved out, so I put that up every year.





INTERVIEWS BY NATHAN WEINBENDER
11/21/2018, ATTICUS COFFEE & GIFTS