ISAAC WEIL
It's starting to feel much more like an actual city, rather than a disparate collection of parts. I go to school down at WSU, and every time I visit, it seems to get a little bit better.
What would you say is contributing to that?
Probably all the new businesses, and the people coming in. It's also nice that the city has been spending a lot more resources to make the city seem nicer.
---
JEFF WALLACE
I'm a mental health therapist, so I'd like to say the construction of the new mental health hospital near the freeway.
What do you think that will do to improve the community?
I think it's going to provide the most up-to-date opportunity to heal.
---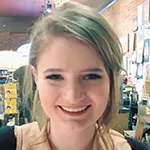 IZZY COMITO
I'm a small business owner, and there's been a lot of cool collaborative art shows. My sister and I, our business is a small online boutique, and we got scouted for Fashion Week at the RAW Art show. It's just been cool to see a lot more art things going on, and more culture coming into Spokane.
---
ARI NORDHAGEN
I think that the restaurant scene in Spokane has boomed. We moved here about three and a half years ago, and it didn't seem like there was anything good here. But now there's restaurants everywhere, and really good ones.
What's your favorite new restaurant?
There's one in Kendall Yards called Park Lodge, an amazing restaurant. And then Cochinito Taqueria on Post Street.
---
NAOMI SAITO
I'm an urban designer, so the development of Riverfront Park has been really interesting to watch. It's really well-designed. That's where I always take people when they visit Spokane, so it's nice that it's being updated, and it's just really beautiful.


---
INTERVIEWS BY NATHAN WEINBENDER
12/27/2018, ATTICUS COFFEE & GIFTS