SHELLY BAKER
My favorite podcast is Joe Rogan.
Why do you listen?
I like his theories on things. The way he explains in detail, most people really don't think that way most of the time. So it's really in depth.
---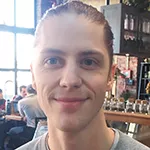 ALEX HOWARD
Oh, that's an easy one. I like this one called Cat & Cloud. It's a coffee podcast.
So why do you listen to Cat & Cloud?
They're very transparent about everything that they do in their business. Down to how they train their employees, they talk about what's popular in coffee culture, what changes they're going through, and they do a really good job and they're funny.
---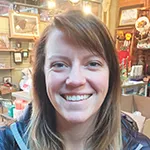 CHELSEA UPDEGROVE
My favorite podcast is Radiolab.
Why do you listen to it?
Neat concepts that are explored in depth.
What kind of concepts do they talk about?
Everything from the process of adoption, to dolphins being able to communicate, to the history of slime, just really random stuff that I love.
---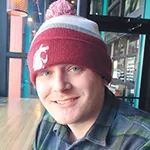 MICHAEL KRAUSE
There's this podcast called Limited Resources, it's [about] Magic: The Gathering card game. I'm a huge fan of Merlyn's. Yeah, [Magic] is a huge hobby of mine.
So why do you listen to this podcast?
So the podcast is hosted by a professional player, so you get insight as to the opinion of different cards when different sets are released.
---
TIM ATON
Should I go business or should I go funny? I'm going to do Getting Curious with Jonathan Van Ness.
Why that podcast?
Because it's hilarious.
What kind of things does he talk about?
He interviews historians and experts in their field and ask them a bunch of random questions.
INTERVIEWS BY ARCELIA MARTIN
2/21/19, SARANAC COMMONS