AMANDA McGILLEY
I would say too young to get married is before 25.
Why do you think that?
They just need to grow still, they need to learn their next step. They need to learn what's next and enjoy their 20s. It's just too early to settle down.
---
DEXTER CALKINS
I guess under 18.
Why do you think that?
I feel like 18 is when you can go into the Army, so 18 is probably when you can go into marriage, too. Both are different battlefields, right?
---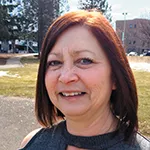 CAROL MELLGREN
Anything less than 25 years old.
Why?
Because if a student is going to go to college, and they're in there for six years, I think they need to complete their education.
---
EMELINE GARDNER
I think 17 is too young.
Why do you think that?
Because they're not an adult yet. I also feel like there's so much wiggle room beyond that age, tons of wiggle room because some people will be ready much earlier than others, just depending on maturity.
---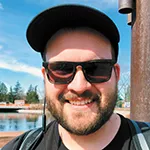 TRAVIS MILLER
I wasn't smart enough to get married until like 22, 23.
Why do you think people should get married at 22 or 23?
Because when you're young you're an idiot.
---
INTERVIEWS BY ARCELIA MARTIN
3/21/2019, RIVERFRONT PARK