LAURYN SOULEK
It depends on how hard the co-worker worked. If they're a crappy worker, then they deserve to be fired.
Would you make that same decision on someone else's behalf?
No.
---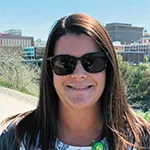 APRIL LYON
Gosh, that would depend on if I was close to my co-worker. Are we best friends in this scenario? If we were, that would be difficult. I would probably do it only because I gotta think of my family.
How would you feel if your co-worker said the same thing?
I'd be OK with that because I feel like I'd understand she needs to do what's right for her family.
---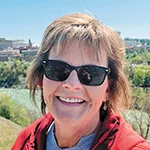 DEBBI ANDERSON
Yes.
What's your rationale?
I'm not sure what the co-worker did to get fired. You never know what that co-worker did, he probably deserved it.
---
DONNA SEDGWICK
No.
Why not?
I don't think there's any justice in that, and it's not fair. It's not equal rights. It's equal rights for equal work, and that's what I believe.
---
TOM CASTO
Would I take a raise if it meant my co-worker got fired? Nope.
Why not?
Well, actually, it would kind of depend on who the co-worker was, but working together with camaraderie with someone you've worked with is important. I'd have to sacrifice, I'd get a small raise, not a big raise, but I'd have to do more work.


INTERVIEWS BY JACKSON ELLIOTT
CENTENNIAL TRAIL, 4/29/2019