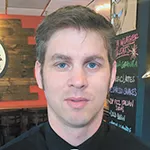 RYAN BARNES
Here's my idea. A piece of artwork that evokes feelings of gratitude, positive emotions that are beneficial to people in general. What that looks like, I have no idea, but that's for the artist to figure out.
Where would you want this piece to be?
I think you'd want to maximize its impact and go where there are larger groups of people, so Riverfront Park would be the place for it.
---
FRANK STUMP
It would be a statue commemorating the heroes of Spokane, the people who have helped when there's trouble with anybody. Police officers, firemen, EMTs.
Where would you put it?
Where the most people congregate. Probably at the edge of the drop. The park down there, Riverfront Park. That'd be interesting.
---
ARI GIRAKANI
Some kind of model of the North-South freeway as it currently is and put it in Riverfront Park. I think it's fitting.
Why would it be fitting?
It just feels like Spokane is half-finished compared to other cities.
---
MIA LAKE
Horses. I feel like Spokane is too modern and that we need to go back to some traditional base. ... I wish that we had more traditional ways. I feel like it's too perfect. It's hard to explain.
What do you think makes good art?
It depends on the person's emotional feelings and how they view the world.
---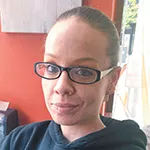 TRISTA JORSTAD
It would probably be about the homeless youth that we have here. They're getting run down, and there's not a lot of help for them. They need a voice, nobody's speaking for them and they need it.
Where would you put it?
It would be right at the convention center.
INTERVIEWS BY JACKSON ELLIOTT
5/22/2019, BREWS BROTHERS COFFEE