ERIC AGNEW

It's probably been seven or eight months. Maybe last fall.
How do you feel about the recent debate about people who are homeless and stay in the library?
I haven't been there enough to see that it's a problem. I've never felt unsafe when I was there.
---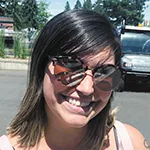 KATIE BAXTER
Kinda like two years ago.
How do you feel about the library?
I think it's a great place, and I love that they have different resources there. On Mondays they do the free legal help. That's what I go there for. They had lawyers there you could talk to and get free advice from.
---
LEVI LILJENQUIST
About a year ago. In fact, it was two years ago.
What was your reason for going?
I've never checked a book out from there, I have a card that allows me to go there, and I went there to do an interview. A job interview that was remote, so I was using their conference rooms. I just don't go to libraries much anymore.
---
ANTONIO NOVOA
Last week.
What do you like about it?
I like to read books, so basically I go and read books and check out the DVDs, things like that. The last one I read was The Line Becomes a River. It has to deal with the immigration issues in our country right now.
---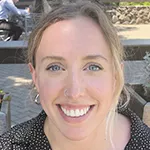 KELSEY GREEN
Five months ago.
What do you do there?
I would say to use Wi-Fi or check out a book, one of those two. Or study for a few hours.
6/13/19, ROTARY FOUNTAIN