WENDY NETO
Riverfront Park, because it's so beautiful and it's a great walk.
What's your least favorite?
The garbage in the river. It ruins the beauty of it.
---
AVERI HALLMAN
I would say the Perry District. It's cute and quaint, the houses are cute, and the restaurants are good.
Where don't you like?
The Valley. It's kind of ugly. It's just flat and there's no hot places to go out and eat.
---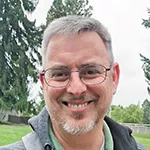 JOE KEARNS
Downtown, because it's fun and pretty new to me.
What's your least favorite?
Up by Hillyard. I don't know, it's just not as clean.
---
CHRISTOPHER CLUBB
Riverfront. I love to ride my bike here and play the pianos. I was the first person in 2019 to run through the fountain. I love the Pavilion, I was blown away when it was unveiled. There's no part of this place I haven't appreciated in some way.
What's your least favorite?
Peaceful Valley, because my one enemy I have lives there. It's tarnished in that way.
---
KRISSA McDERMITT
I love Sprague over by Red Room, all that greatness. The homeless people are so nice. Have you ever met a mean homeless person?
What about your least favorite?
Kendall Yards. It's just rich, stuck-up people. They think they're all that and a box of Cracker Jacks. Everywhere you go they treat you terribly.
INTERVIEWS BY CONNOR GILBERT
9/23/19, DOWNTOWN SPOKANE