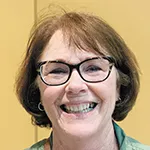 JAN GILLIAM
Well, I love ethnic foods so I guess I would add some more interesting ethnic foods, like maybe another Moroccan restaurant or some African-based restaurants. We have Ethiopian and we have a little Moroccan restaurant, but I guess making those more available for us to try more ethnic foods.
---
BONNIE DICKEY
Bubba Gump [Shrimp Co.]. I love Bubba Gump.
Where would you put a Bubba Gump in Spokane?
In the Valley, right where I live.

---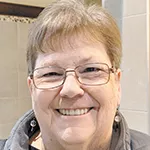 NANCY RUSSIAN
A nice fish place. Red Lobster is across the street, but I love fish — like Ivar's over in Seattle.
What do you normally order at Ivars?
Fish and chips, it's absolutely wonderful.
---
DERICK GRAY
I would say a wing spot. Better than Buffalo [Wild Wings], better than ... What's that other one? Anyway, something better than that.
Where would you put a good wing place in Spokane?
Of course downtown is probably the best place, but if it's franchised you could open up a couple of places. Ideal place for me, I like South Hill.
---
ERIC VALADEZ
Chick-fil-A.
What's your go-to order at Chick-fil-A?
I like just the simple spicy deluxe. Or the nuggets. Just an entree, 'cause it gets pricey. And then you have to get the Chick-fil-A sauce.


INTERVIEWS BY MACIE WHITE
2/7/20, NORTHTOWN MALL