PAUL CHAPMAN
The Bible, because it is the only book I am struggling to read through right now. It is the only thing that has been piquing my interest. [The Bible] expands the mind in different ways.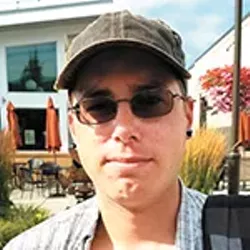 TIM STOUT
I read a lot of Dean Koontz books. I don't know if he's come out with anything recently, but I just got done reading one (Icebound) about this ship that gets lost in the Arctic and they have to go find it. It is a really good book. He is one of my favorite authors.
OLIVIA ELLIS
Over winter break, I read When Breath Becomes Air. It was a really good book.
Why did you like it?
It was just a really good story. It kind of teaches you about the importance of life and how it is fragile.
AMORITA ACHABAL
The Hunger Games.
Why should everyone want to read The Hunger Games this summer?
Because you can watch the movie, too. It really gives you a good visual.
BRETT CHAMBERS
Just [read] about what is going on with the world. Bad things, good things. Keeping up on just regular stuff. Just make sure you're educated and don't say stupid things.