GABE ELLZEY
I either tend to gravitate towards crisper white wines or usually lighter, more... citrus-flavored beers. I like stuff from Whistle Punk quite a bit. He has been making some really cool, European-style beers. Great for sipping on during the summer.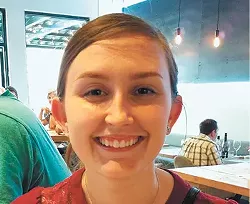 EMMA STICKEL
Everything. In particular, though, it comes down to beer and wine... I'm a wine drinker in particular, and I love Pinot Gris and Pinot Grigio. We're regulars here, so when I come in, they don't even ask me what I want. They just hand me whatever's on the menu that's the new Pinot Grigio.
DRU BRENNAN
I like to drink white wine. Typically Sauvignon Blanc, because it's cold and refreshing. It's good for the summer.
Any recommendations?
White wine is very particular. Some people like sweet and some people don't, so no real recommendations other than coming to Nectar and drinking them.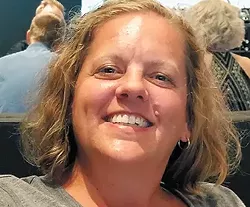 SENA CRACIUN
I like to drink beer sours because they're refreshing. Beer goes great with summer.
Any recommendations?
It's hard to find them. They have a couple of sours here that are really good. We went to Waddell's yesterday, and they had a blackberry sour that was pretty good, too.
JENNIFER PITCHER
As far as beers, I like Corona and IPAs. On a hot day, a cold beer is really good.
Any recommendations?
Longboard [lager], and I like No-Li beers.