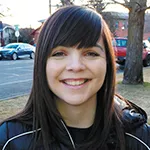 KAMEA SANDSTROM
My favorite Gonzaga basketball player is Rui [Hachimura], because he's always determined and smiling when he's playing the game.
STEVEE BESSO
My favorite player is [Killian] Tillie, because he's been doing really well throughout the whole season. He keeps improving.
So, it's fun for you to watch him improve and keep track of what he's doing next?
Yeah, it's nice to see him constantly play well, no matter who we're playing.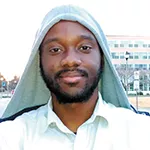 DIVIN KANYAMA
My favorite players would be Nigel Williams-Goss and Killian Tillie.
Why do you like both of them?Nigel, I like him, because last year he led our team to a successful season. Tillie, especially for this year, is a great player and, also, is from France.
ADAM FRITSCH
John Stockton. I grew up in Indiana, and Indiana is a huge basketball state. When I was a young boy, I was watching the NBA, and there was one average-height white guy. He was good, and it was him. So, that was kind of inspiring I guess.
AJ CROOKS
Corey Kispert, just because he's a freshman, and I think he's tearing it up in the WCC right now. I think that's awesome and super cool of him to be an inspiration for younger players that you shouldn't be fearful of how old you are, that you can compete with anyone.
Also, is he handsome?
Very.
Interviews by Alla Drokina, 3/9/2018, University District