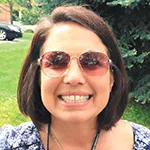 Danielle Palm
I really like the study of indigenous peoples — that's kind of my thing. When I was in undergrad, I minored in Native American studies, and when I went to grad school I focused on Native politics and my master's thesis was on a comparison between the Native American movement in the U.S. versus Canada. So I've always been fascinated with indigenous peoples.
---
Jennifer Rennard
I would be a gourmet food tester.
A what?
I would like to research good food... and enjoy it.
---
Dan Ostin
College tuition.
Why that topic?
The prices, too expensive.
---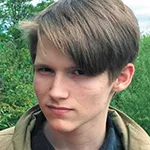 Cade Cocke
Probably space technology.






---
Ben Samuelson
I'd probably research something related to physics and how the world works — understanding the principles of why things act in certain ways.
Why that topic?
Just because it's so practical to understand why a ball launches at a certain degree and lands in a certain spot.
---
INTERVIEWS BY ERIC SCHUCHT,
5/11/2018, GONZAGA UNIVERSITY