Carmen Murphy

Probably my waffle maker.
Why the waffle maker?
There's nothing like homemade buttermilk waffles. Crunchy on the outside, soft on the inside. So good.

---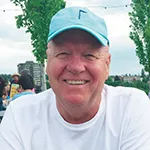 David Sanford

Chopsticks.
So why do you pick chopsticks as your favorite?
Because I can pick up the chicken and flip it over in pieces. I can pick up vegetables. Sometimes a fork is simple, but there are more utilities. I can eat with them, they're very simple.


---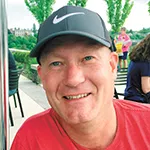 Shawn Murphy

Cheese grater.
Cheese grater?
I love cheese. I put cheese on everything and anything. In my opinion, cheese makes the world go round.



---
Elizabeth Collier

I'm the sales manager at Sweet Frostings, so it would have to be... I don't know. I think a well-made, hand-forged sharp knife.
So why do you choose a sharp knife?
Because if you get frustrated with the dull knife over and over again it becomes a chore instead of a joy.


---
Emily Kenney

A microwave, because I don't cook.
Same.
---
INTERVIEWS BY ERIC SCHUCHT 5/16/2018,
KENDALL YARDS NIGHT MARKET