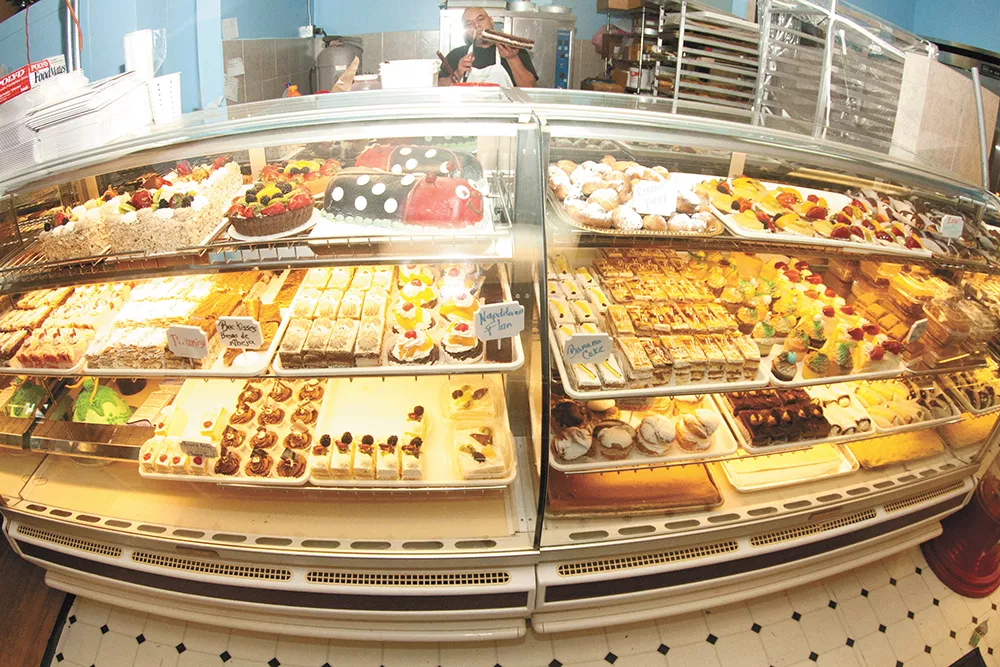 Colorful piñatas hang from the ceiling of La Michoacana in the Spokane Valley. Chorizo, cheeses, beef and tripe fill a display case and several aisles are stocked with giant cans of jalapeño peppers, jars of pork rinds, seasonings, cans of mango juice, bags of tortillas and a whole aisle devoted to candy.
"Pretty much everything you'd want to cook Mexican is here," says Omar Garcia.
Garcia's father, Simon Garcia, opened La Michoacana Mini Market in Spokane Valley in 2001, a few years after he moved to Washington from Los Angeles. He started with just a small store, about half the size of what is there now.
"At that time, nobody had a Mexican grocery store here," says Simon.
A few years after opening, customers started coming in and asking for tortas, tacos and burritos. So the Garcias opened a kitchen and started a restaurant in the market.
The full menu features huevos ($5.95) in various forms, sopas ($7-$14.95), tacos ($1.50-$3), tortas ($4.95) and lunch specials such as camarones diabla ($12.95), which are prawns sautéed in butter and spicy red sauce.
You can sip on a Mexican beer, a Jarritos soda, horchata or a Mexican Coca-Cola, sweetened with cane sugar rather than the American version with high-fructose corn syrup.
If you're feeling particularly famished, try one of their enormous, plate-covering burritos — the kind you would only dare eat with a fork. The burritos come slathered in salsa, sprinkled with cheese, stuffed with rice, beans, lettuce, tomatoes and your choice from a lengthy meat list: adobada, birria, cabeza, carne asada, buche, carnitas, chorizo, lengua, pollo asado or tripa.
A little more than a month ago, La Michoacana added a bakery to their business: again, customers started asking for it, says Simon.
They hired a Salvadorian baker who makes a whole host of treats such as various kinds of flan, tres leches cakes, cream puffs, pastel de miel (honey cake) and cupcakes. (Orders can be placed a couple of days in advance for decorated cakes.) He also bakes Mexican sweet bread (75¢-$1) — which covers an entire wall of the market — including conchas, marranitos and orejas. ♦
La Michoacana Mini Market • 10617 E. Sprague, Spokane Valley • Open daily 9:30 am-8:30 pm • 926-8251