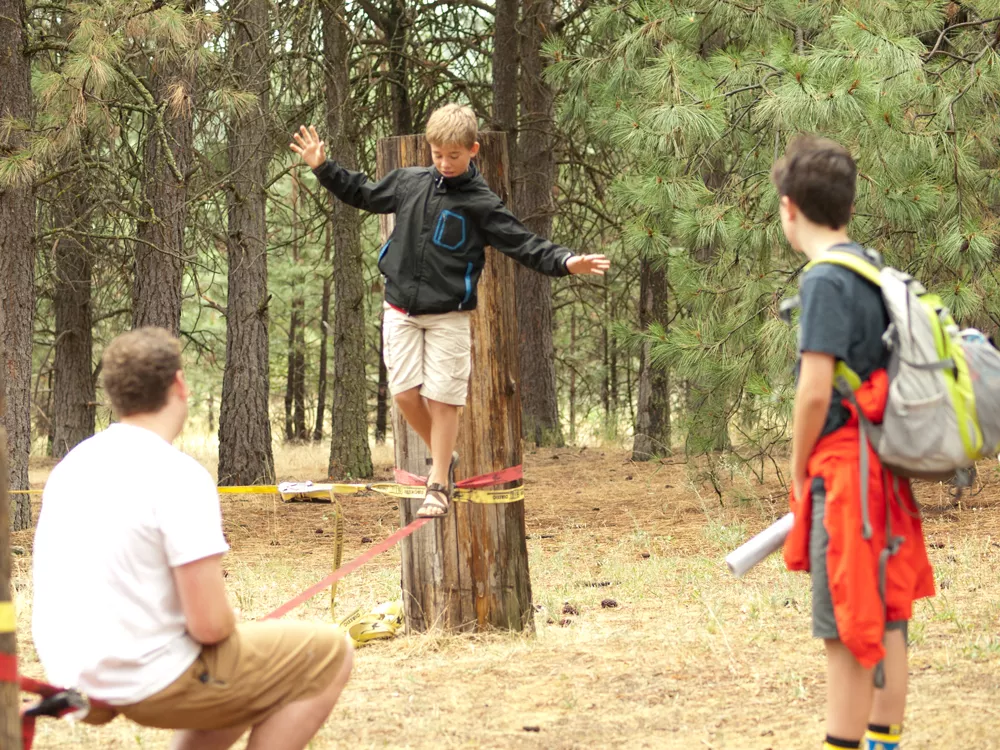 In this issue, you've likely seen activities you wouldn't mind trying, and we did our best to help you figure out how to do that. But if you're still itching to get outside and need an even easier entry into this bright new world, you might want to try the Spokatopia Outdoor Adventure Festival.
The event on Saturday, July 9, is essentially one-stop shopping for both the outdoors-curious, as well as those who already have a separate drawer for the various spandex getups and multiple racks on their Subaru. Taking place at Camp Sekani Park on the north bank of the Spokane River, Spokatopia features opportunities to try rock climbing, stand-up paddleboarding, kayaking, disc golf and other activities, while also taking the newest and coolest mountain bikes from the region's local shops on test rides. And if you want to buy a bike, there are plenty of deals to be found.
It's free to enter the festival, which also features a beer garden pouring local and regional beers. Some the activities require fees, but even then, the cost is range is an affordable $8 to $20, depending on what you're looking to get into. If you want to start your Spokatopia day with a challenge, there's the Up Chuck Challenge trail run, a 5-kilometer ascension of Beacon Hill at 9:30 am. Those 5 kilometers are just uphill — you've got another 5 untimed kilometers an your way back down.
Spokatopia Outdoor Adventure Festival • Sat, July 9, from 10 am to 6 pm • Camp Sekani Park • more information, including full activity guide: spokatopia.com