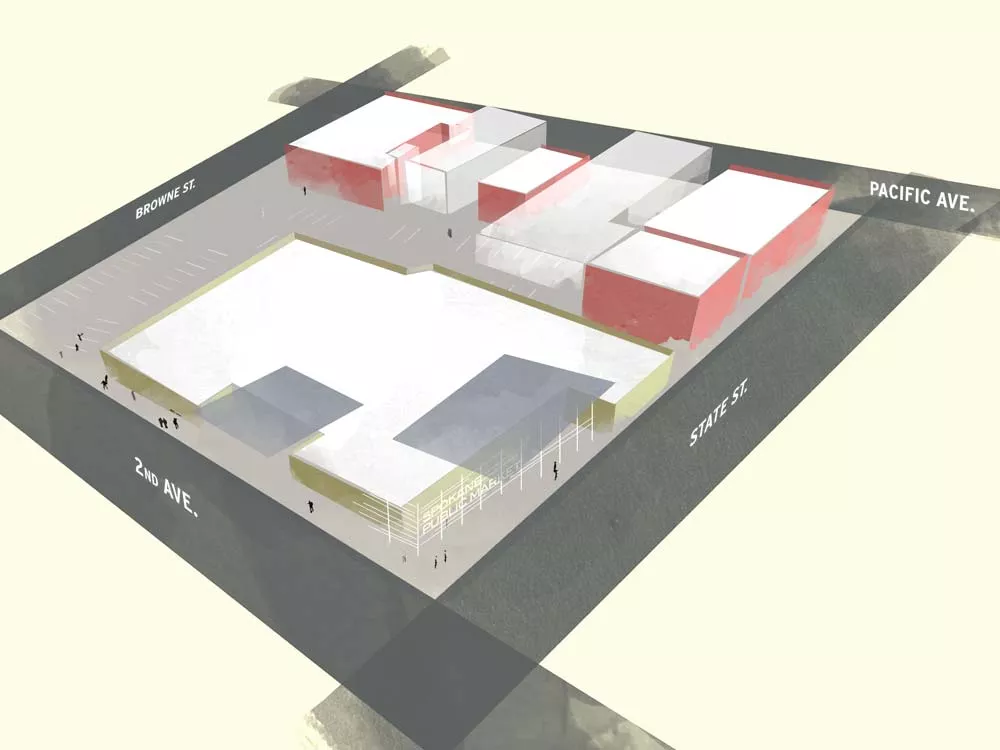 The southeast corner of downtown Spokane is littered with vacant buildings, gas stations and rundown parking lots. It's not exactly an urban utopia, but give it time. A joint development project by BR3 Development Group and Pacific Bridge is creating what will become "Market Square," at the heart of which will lie the Spokane Public Market.
The market's nonprofit organization says that on May 26 it will open the doors of its 21,000-square-foot facility, which will provide a year-round indoor and outdoor space where the public can purchase meat, produce, seafood, dairy, baked items and more from local farmers, producers, artists, and craftspeople.
Kay Stoltz, president of the board for Spokane Public Market, and Chris Batten of BR3 Development Group gave The Inlander a glimpse of their vision for this shopping district.
Click on the icons in the map below to learn more about the market site.

View Spoane Public Market in a larger map