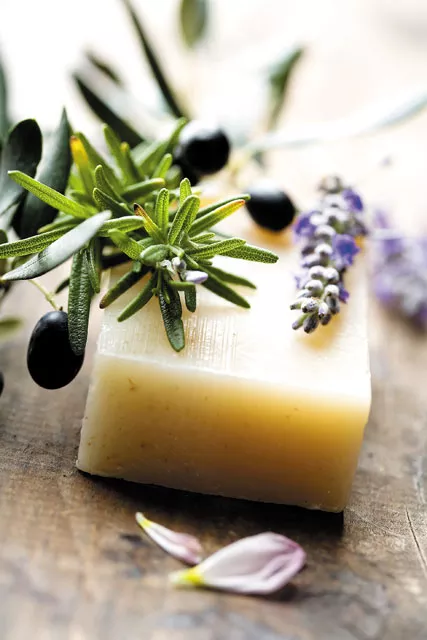 Living naturally isn't just for squirrels and hippies. It's not too complicated, either. Organic body and skin care lines leave you feeling better and looking refreshed. And it's morally gratifying to know that your eco-friendly facial serum didn't put a koala out of its home. Visiting a spa with an environmentally conscious business model is a wonderful way to support a greater cause while simultaneously pampering yourself.
"Our skin is the largest organ on our body. Applying anything that is pure is going to bond better with natural skin, of course," says certified esthetician and owner of Spokane's Urbanna Natural Spa and Salon Linda Biel. "I recommend avoiding things with parabens in them, as it's an unnatural preservative found in a variety of different items. A lot of people are very sensitive to them."
Parabens are commonly found in a wide range of makeups and lotions — especially the ones with long shelf lives. The problem is that parabens are estrogenic (meaning they will bind to estrogen receptors on cells) and have, in some studies, been found to stimulate breast cancer cells. They're usually noted on label ingredient lists as either methyl paraben or propyl paraben.
"If [the product] is truly organic and pure, it's going to be better," she says. "In America it should be certified organic, meaning it was grown in soil that was sanitized and without chemicals for seven years."
Biel uses hair care products from a line developed in Italy, called Davines (pronounced "da-van-ness"). Touting a "zero impact on the environment" slogan, the company essentially replenishes anything that was needed to create its product, although some products do contain small amounts of parabens. Even the containers they use are made of biodegradable plastic.
"We also use Eminence, which is a skin care line developed in 1958," says Biel. "They were environmentally progressive way before anyone else even thought about it, which really impressed me. They're carried by top places like the Four Seasons… It's organic and pure, but effective."
Some spas incorporate a holistic approach when it comes to feeling cleansed and balanced — using alternative treatments that focus on the well being of mind and body.
Grassroots Wellness Spa & Fitness Studio in Spokane, for example, uses organic beauty products and offers an aesthetically pleasing atmosphere of soothing greens and whites. There is no art cluttering the walls, and the fitness area is devoid of mirrors to discourage any negative energy being directed toward one's body.
"We work so hard every day that we just get disconnected," says owner Julie Greeley. "There's a lot of people right now that are searching and want a private, quiet place where they can start working on themselves from within."
Greeley suggests starting with a detoxifying footbath to rid the body of toxins. She reports people with conditions ranging from fibromyalgia to menstrual cramps say it improves their symptoms. Greeley also promotes reflexology, massage and biofeedback as safe and revitalizing.
"We concentrate so hard on what color the car is, and what type of car it is, that we forget to think about how well the car is running," says Greeley. "That's how I think of us as people. If people can get reconnected with their mind and body, that, to me, is fulfillment."
---
Finding Safer Beauty Products
• Choose products with a simple ingredient list
• Avoid products with "fragrance" as an ingredient
• Look up products on the Environmental Working Group's Skin Deep Database at www.cosmeticsdatabase.com