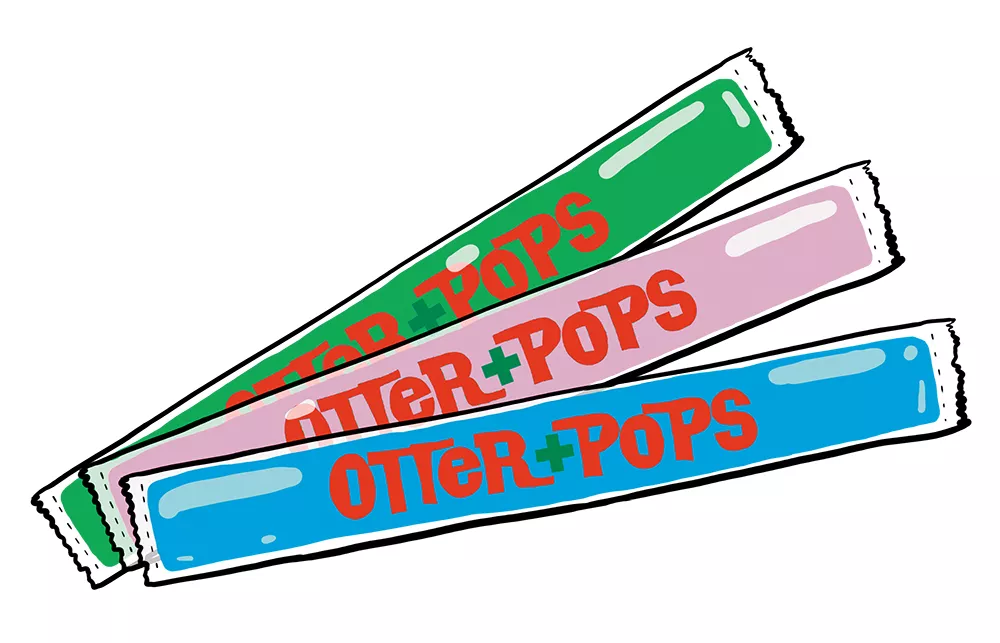 The Otter Pops began as a spinoff. Jerrod McMillin, a 17-year-old Rosauers' clerk who looks eerily like Tom Holland's Peter Parker, would go with his mom to watch Bloomsday, where her running/drinking club would hand a beer at the top of Doomsday Hill to any of the club members who knew the secret passphrase.
The kids, meanwhile, got Otter Pops to snack on. Over the years, McMillin says, that evolved into a tradition of handing out thousands of Otter Pops to runners at the bottom of Doomsday Hill. Last year, they passed out 5,000.
"I love watching how happy it makes people," McMillin says. "It's a hard hill to run, terrible to run."
To watch the runners smile when they get "something sugary and cold" is awesome. And, at least once, the Otter Pops came in handy for something other than refreshment.
Last year, McMillin says, an old man tripped on the median in the middle of the road of Doomsday Hill, and he fell hard.
"He landed on his left knee. Both his hands were scraped up and his elbows." McMillin says. "He had a gash across his eyebrows and a cut on his nose."
But in an instant, McMillin says, the Otter Pop crew was there, applying cold compress first aid to his wounds with — what else — Otter Pops. But the old man, McMillin says, didn't want to stop. Even as the Otter Pop crew jogged alongside him, trying to help the old man, he told them he didn't want to stop.
"He wanted to finish it because of his love for his wife," McMillin says. "He says his wife ran it with him every single Bloomsday."
And the old man said, McMillin recalls, that before his wife had died, she encouraged him to keep running Bloomsday.
"She didn't want him to look at it as a memory that he didn't want to live again," McMillin says. "She knew that he loved it. She wanted him to keep doing it no matter what."
And so, despite being wounded, the old man kept pushing forward, McMillin recalls. He watched him walk to the top of the hill and disappear into the horizon.
McMillin says he has that same sort of tenacity when it comes to handing out the Otter Pops. It's his mission. Last month, it looked like he wasn't going to get the number of Otter Pops from WinCo that he'd planned. He was worried. But last week, he proudly announced that he just got off the phone with Walmart. They were going to be able to provide 50 or 60 boxes of the frozen treat.
"I'm going to make damn well sure it happens," McMillin says. "This means too much to me."