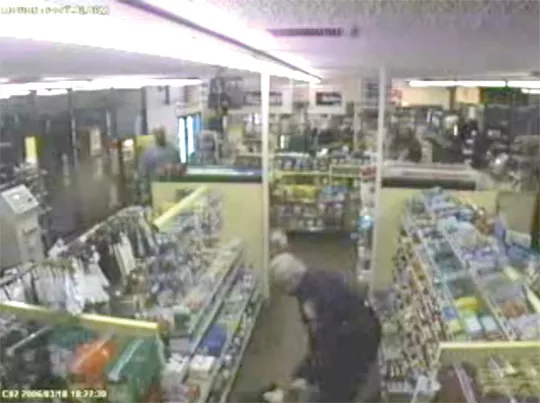 March 18, 2006
Otto Zehm is confronted by Spokane Police Officer Karl Thompson in a North Division Zip Trip. Acting Spokane Police Chief Jim Nicks says officers used an appropriate level of force defending against Zehm.
March 20, 2006
Zehm dies after being declared brain-dead and taken off life support by his family at Deaconess Medical Center. A Spokane Police spokesman says officers acted appropriately to a "lunge" by Zehm towards Thompson.
May 30, 2006
Medical examiner Sally Aiken discovers that Zehm died from lack of oxygen to the brain after his heart failed. She rules his death a homicide.
May 31, 2006
Spokane Police Detective Terry Ferguson submits her report on the incident to Spokane County Prosecutor Steve Tucker. The report says Thompson was justified in striking Zehm to prevent an assault.
July 13, 2006
Security camera footage of the confrontation is released to media after the Spokesman-Review threatens the city with a lawsuit. The footage shows Zehm backing away from Thompson as the officer comes towards him with his baton.
July 17, 2006
Spokane Mayor Dennis Hession acknowledges that the FBI is conducting an investigation into a possible violation of Zehm's civil rights.
July 20, 2006
Hession picks Anne Kirkpatrick, former chief of police in Federal Way, Wash., as the new police chief.
Aug. 3, 2006
New video is released, showing Zehm clutching a soda bottle while lying on the ground, with Thompson standing over him.
Oct. 4, 2006
Tucker announces that FBI investigators found new evidence and an un-interviewed witness during their investigation into the Zehm case. Some of the new testimony conflicts with what was included in the Spokane Police report on the incident. Tucker delays his decision on whether or not to file charges against the officers.
July 23, 2007
Center for Justice attorneys representing Zehm's family file a $2.9 million claim against the city for improperly placing Zehm on his belly while he was hogtied, saying that contributed to his death.
Nov. 27, 2007
Mary Verner, a Spokane city councilwoman, is sworn in as mayor after defeating Hession with 52 percent of the vote.
June 19, 2009
The federal grand jury indicts Thompson for violating Zehm's civil rights and for giving a false statement to investigators.
September 2009
Court documents reveal a series of complaints from federal prosecutors about Assistant City Attorney Rocky Treppiedi's behavior.
May 2010
The city of Spokane decides to no longer represent Thompson. Thompson continues to be represented by his private attorney, Oreskovich. Treppiedi denies that the conflict-of-interest allegations over the city's attorney's office representing the interests of both Thompson and his fellow officers had anything to do with the change.
August 2011
All City Council members learn that Nicks now believes that departmental procedures were violated during the Zehm incident, and will testify to that. City attorneys likely had known long before, but that information wasn't shared with the Council.
Aug. 5, 2011
Nicks signs an affidavit stating that Thompson's baton strikes did not serve a legitimate law-enforcement purpose.
Aug. 9, 2011
Mayor Mary Verner announces that she's evaluating the city's civil case in the wake of Nicks' testimony in the criminal case.
Sept. 9, 2011
Verner holds a press conference to respond to concerns about how the city handled the Otto Zehm case, saying there will be an independent internal investigation. She answers no questions from reporters. Instead, she passes out a "Frequently Asked Questions" document, claiming that city attorneys Howard Delaney and Treppiedi met with the U.S. Attorney's Office in 2009 to discuss conflict-of-interest questions.
Sept. 27, 2011
U.S. Attorney Tim Durkin files a brief calling the claims that the Department of Justice met with city attorneys to discuss conflicts of interest "patently false."
Oct. 4, 2011
U.S. District Court Judge Fred Van Sickle grants a request to move the Thompson's trial to Yakima and exclude Spokane County residents from the jury pool.
Oct. 11, 2011
The trial is scheduled to begin.