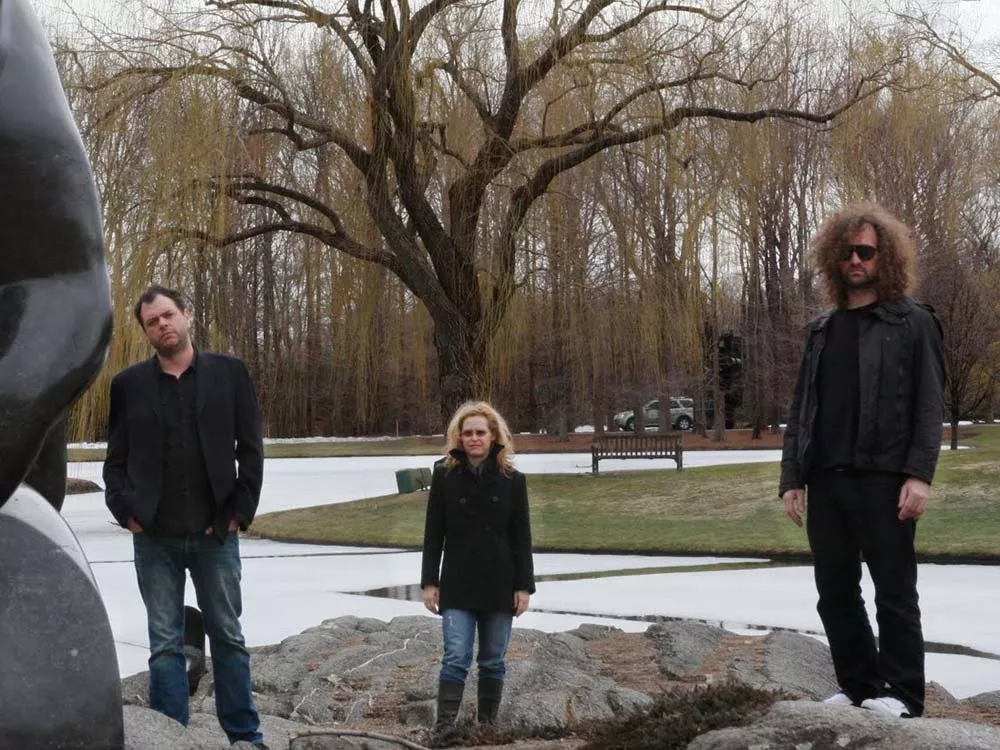 Growing up is never an easy prospect for rockers, but Oakland's the Heavenly States handle the passage of time with understated grace on their latest release, Oui Camera Oui. The follow-up to the stunning Delayer, this EP attempts to make sense of the frustrations of the world, both political and personal, through a series of sonic snapshots.
The triumphant "Berlin Wall" bemoans, "When we get well they sell another magic spell," but the track's underlying hope is reflected in the way it builds layer upon layer (with Spoon's Britt Daniel singing backup vocals), growing ever larger until it practically bursts at the seams. Other songs like "Model Son" lament the exploitation of people in the American war machine, underscored with soft repeating coos of "woe, woe, woe."
But Oui Camera Oui is hardly a grief-driven ride, as evidenced by a cameo by comedian Eugene Mirman. Sometimes dwelling on the ills of the world forces you to step back and have a laugh at it all in order to stay sane.
DOWNLOAD: "Berlin Wall"