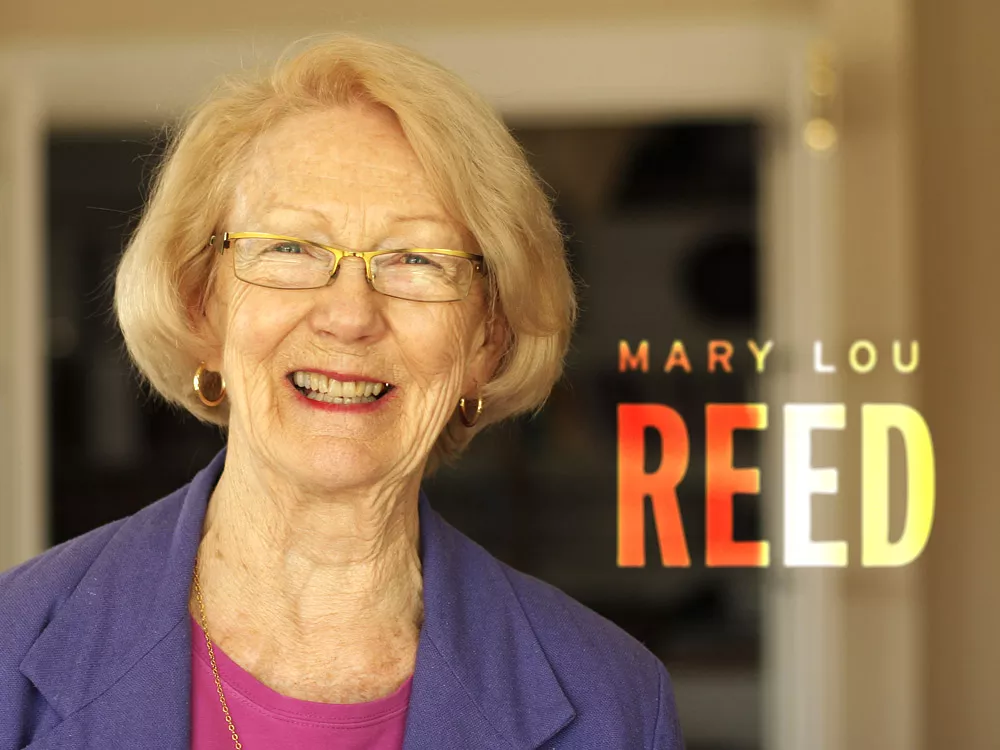 For Christmas, let me share a happy story of a local boy who has, you may agree, made good. When he was 25 years old, Johno Stocks moved to Coeur d'Alene. He didn't know a single soul in town and carried just one Coeur d'Alene phone number in his wallet. But he had a job to do. Idaho Fair Share, an organization working on social justice issues, had hired Johno to organize a chapter in North Idaho.
Close to 30 years later, John Stocks is in Washington, D.C., the new leader of the National Education Association, whose 3.2 million members make it the largest union in the country.
And boy, does John Stocks have another job to do.
Stocks is taking the helm of the teachers union at a time when teachers are a besieged and bewildered species. Public schools are under pressure to reinvent themselves in response to dwindling budgets and emerging technology.
As we've witnessed in Idaho and Wisconsin, some legislatures are taking advantage of the shifting ground to place the blame for a complex problem on a single scapegoat — teachers. Overnight, once beloved teachers have become the bad guys.>
How Johno made it from a street-smart organizer to the top of the union heap is not really so surprising. In the 30 years we have known him, my husband, Scott, and I have observed that John Stocks'considerable brain power is fueled by a remarkable supply of energy, courage and conscience. The manners he learned in his native New Orleans have remained with him, as has his belief in people.
Stocks has always been unwittingly training to play on a much larger field. Back in 1982, it didn't take Johno long to get acquainted and to build the Fair Share Organization. By 1988, he had married his wife, Connie Hutchison, had a son, dropped the "o" off of his first name, and was so well-known in the Coeur d'Alene community that he defeated the incumbent senator in a race for a Kootenai County state senate seat.
Senator Stocks found serving in the Idaho Senate to be more frustrating than satisfying. In 1989, after only a year-and-a-half on the job, Stocks resigned from his state senate seat, saying he could be more effective on the outside of the legislature than on the inside.
Together the family moved to Connie's home state of Wisconsin, where Stocks accepted the position of assistant executive director for public affairs with the Wisconsin Education Association Council.
In Wisconsin, Stocks proved he was right. He did get progressive legislation through the Wisconsin legislature. He helped to pass state-funded kindergarten for 4-year-olds, early elementary class-size reduction, a law authorizing charter schools, pension reform and enhancement, and the establishment of professional standards for teachers.
In 2004, the national NEA representative assembly created a deputy executive director position for Stocks in the Washington, D.C., office. And in September of this year, he was moved to the top, with a $371 million annual budget and a staff of 535.
So what's John Stocks' vision for schools, students, and the teachers of tomorrow? Stocks advocates a complete turnaround from the test-driven course that No Child Left Behind has imposed on the country's schools, students and teachers. Stocks told the 2009 Tides Momentum Conference that schools should work to give students new skills based on curiosity, critical thinking, problem solving, collaboration, inquiry and innovation.
According to Stocks, a major barrier to student learning in America today is poverty. "Deep poverty" includes the 20.5 million Americans whose income is 50 percent or less than the poverty line, amounting to $11,000 a year for a family of four. Deep poverty in the country has increased by 43 percent since 2000.
Students living in neighborhoods made up of households in generational or rural poverty may have no parks, no library and no Internet, and the Internet today is essential for academic success.
Another challenge to public schools is attracting promising teachers. Stocks says instead of treating teachers as the enemy, we should offer teachers career ladders, higher pay and the freedom to be innovative. An obvious but huge barrier to successful public schools across the country is the lack of adequate funding.
Stocks credits his advocacy for public schools and social justice to a long line of ancestors who have been active in promoting civil and social justice down through the generations. His paternal great grandfather was a Harvard-trained Unitarian minister in Spokane in the 1890s.
Stocks is now involved in promoting a National Education Association campaign to turn around low-performing schools in tough areas of the country. He cites Spokane's Rogers High School as a school where amazing things are taking place, and he hopes to visit soon.
So you see, John Stocks has taken on a much bigger challenge than the one he faced when he arrived in Coeur d'Alene in 1982. He's still advocating for a fair share, but now it's fairness and common sense for the nation's youngest citizens and their teachers.

Mary Lou Reed lives in Coeur d'Alene.