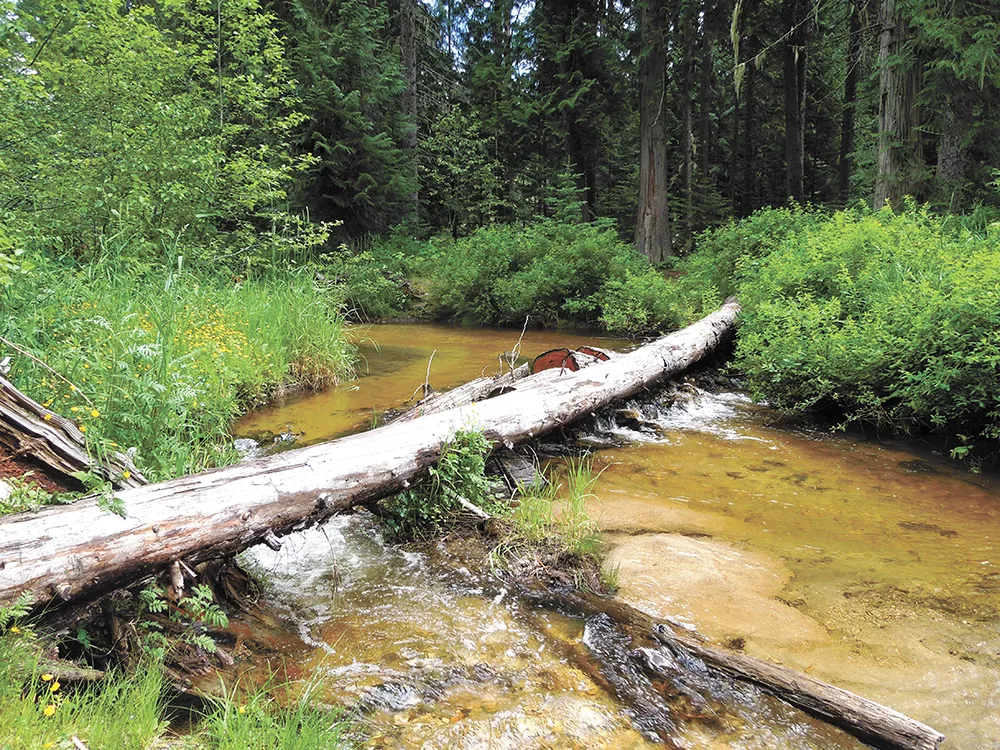 Don't let the name fool you. Tacoma Creek is nowhere near the south Puget Sound city. The small mountain tributary runs through the Colville National Forest's southeastern edge and drains into the Pend Oreille River. The primitive (read: no potable water and no toilets) Tacoma Creek camping area, slightly northwest of the tiny town of Cusick, Wash., is a convenient hour's drive from North Spokane.
This particular weekend's excursion was more wet than dry, with rainstorms seeming to burst out of nowhere — drenching our meadow campsite in minutes — so being prepared with tarps, ponchos and waterproof footgear was critical to camper morale. When it wasn't pouring, there were plenty of nearby hiking and ORV trails to explore, but our preferred mode of transportation was mountain bike. On one of these occasions, my companion and I were stopped dead in our tracks at the sight of a smaller — perhaps a juvenile — black bear peeking over a stand of bushes at the edge of the trail, about 15 yards ahead (Pro tip: after waiting a moment, we pedaled back to our campsite singing the opening credits to Game of Thrones at the top of our lungs to frighten away any others.) Just up the access road from our campsite, the small Sportsman's Pond proved to be a consistent moose locale. At one point two adults and a calf sloshed through the still waters together. With nature all around, our stay at Tacoma Creek was a refreshing break from the city grind. ♦
Location:
Tacoma Creek
Distance from Spokane:
approx. 60 miles
Dates: June 26-29
Average high/low temperature:
69/53 degrees
Elevation: 2,410 ft.