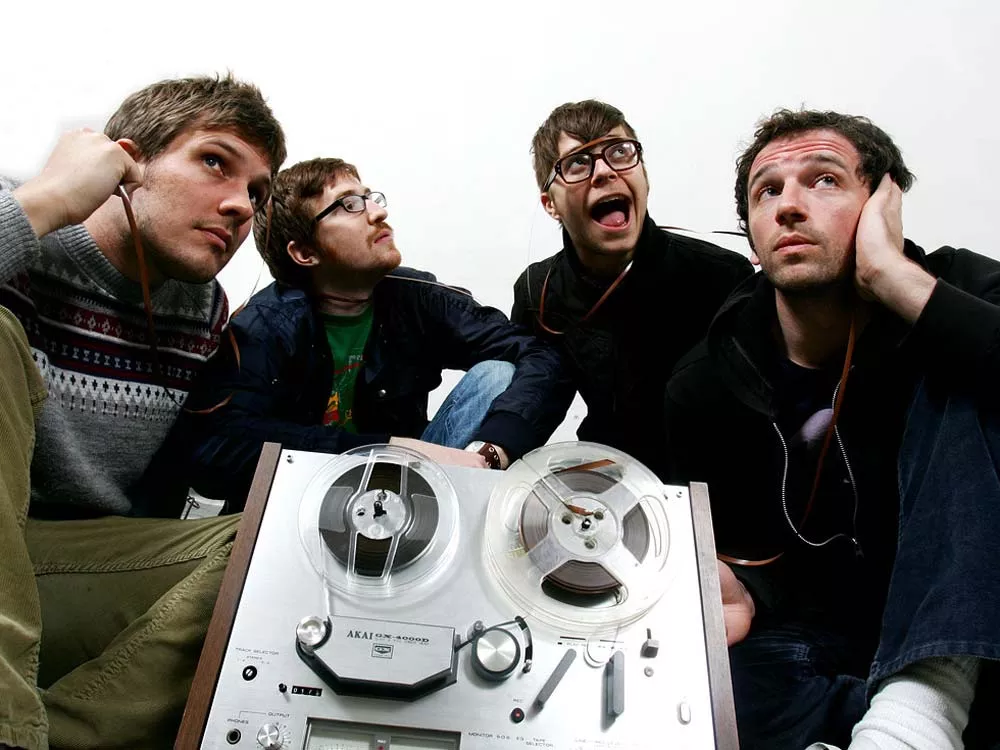 The working man's rock music has always been defined by artists like Bruce Springsteen who sing about the 9-to-5ers. But there's something to be said for Tapes 'n Tapes, a band workman-like in the way it consistently churns out solid tunes. If there's such a thing as a bad Tapes 'n Tapes song, it's yet to be released.
However, Outside suffers a bit from being all steak and no sizzle.
This album, the third from the Minneapolis band, lacks a gang-buster song for Tapes 'n Tapes to hang its hat on. The closest thing is "Freak Out," which works thanks to some bouncy guitar work and Josh Grier's Isaac Brock-like vocals, suggesting the sly bravado of someone who has his girl wrapped tightly around his finger.
Most of Oustide's dozen tracks, while satisfactory, are forgettable. An exception is "People You Know," where the rhythm section and melodic guitar solo sound like a Buddy Holly sock hop tune that's gotten an indie rock makeover.
Tapes 'n Tapes may just be treading familiar ground on Outside, but it's a path many have taken for a reason.
DOWNLOAD: "Freak Out"