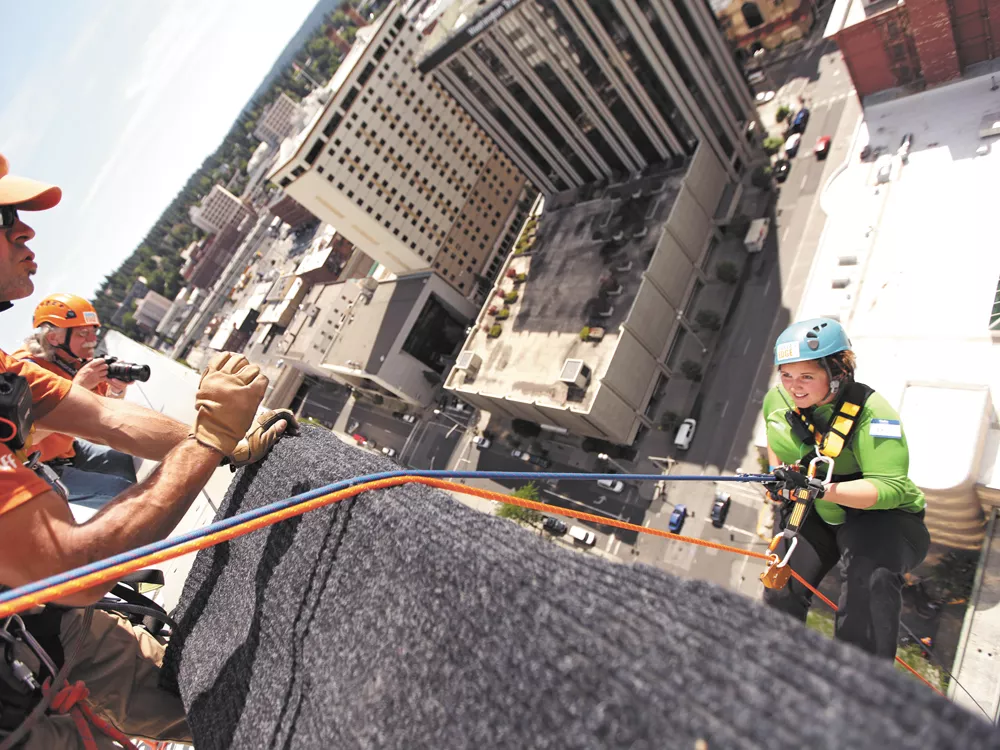 I
thought I was going to pee my pants.
The truth is, I may have. Just a little. Last week, I rappelled down the Bank of America Financial Center, Spokane's tallest building. The annual fundraiser for Special Olympics Washington lets lucky supporters who have raised at least $1,000 (and us media folk) to rappel 20 stories and 264 feet down the mostly glass and concrete building.
The air smelled like hotdogs from the vendor below on Howard Street. While practicing in the parking garage, I asked my instructors if anyone had ever vomited, peed, cried or passed-out during the descent. They said they've only seen a few alligator tears. Little did they know I downed a Red Bull just before my turn and my knees were already starting to buckle.
On top of the building, Spokane looked more beautiful than I remembered. The rusty orange and red brick buildings seemed almost ancient. With some coaxing from the instructors, I made my way over the edge of the roof and then slipped, fell, and splattered against the wall like a bug. I got back up. I tiptoed slowly down the building and searched for a blissful state of nirvana amidst the sunshine and afternoon breeze.
Visit specialolympicswashington.org for more information.