Earlier this month, New York Times reporter Kirk Johnson penned a story on Sandpoint, Idaho. He wrote about how people there are examples of the grit and individual determination that have shaped the American West for generations. He commented on the passion they have for place, and their willingness to confront long odds with confidence and ultimately persevere.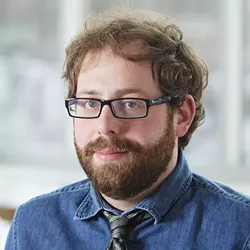 Johnson is right about Sandpoint. It's a town full of hardworking folk who both have character and are characters; each individual striving for a better future for themselves and their families is an essential part of what powers the community.
But there's another element that's equally fundamental to Sandpoint's success and just as much a core part of the story of the West: community itself. It's a paradox that captures the unique genius of the American West; rugged individualists, who knew they must come together when necessary to lend a hand, built these societies we live in. The West is about the strong individual and equally about united community. Without both we will fail.
Johnson offers excellent examples of business owners and philanthropists showing that individual urge to succeed. In Sandpoint, there are also numerous examples of victories achieved through community action. This cooperative spirit can be seen in the recent rescue of the town's historic train depot and the last Amtrak stop in Idaho, or going back a few decades, to the similar rescue of the town's historic Panida Theater. It can be found in the construction of City Beach and the recent efforts to permanently preserve the lakefront, 2-mile Pend d'Oreille Bay Trail.
While Sandpoint is an extraordinary example of the complementary values of the individual and the community, it's hardly the only place in the West where success has been built upon this supposed paradox.
The first homesteaders were certainly a tough lot, who had to know how to get things done on their own if they were to survive. But many traveled to the West together in wagon trains. They could manage to build their homes with just the help of their individual families, but when it came time to raise a barn, it required the whole community to come together to help pull the walls up.
There is perhaps no greater image of the American West than the rancher, brave and individualistic. There's truth to this myth, but ranchers in Idaho depend on public lands to run their cattle and make their livelihoods. Public lands and ranchers together define the West. The relationship between them, the greatest public asset imaginable — unlike anything in any other country in the world — and the individuals who make their dreams come true upon it, is what constantly inspires me about the potential for our future. It's a future that will require action from each of us alone, and all of us together.
So let us continue to celebrate the rugged, determined individuals who, with great grit, build and preserve the places we love, but let us also remember that they are building upon a foundation of community. ♦
— John T. Reuter, a former Sandpoint City Councilman, is the executive director of Conservation Voters for Idaho. He has been active in protecting Idaho's environment, expanding LGBT rights and the Idaho Republican Party.