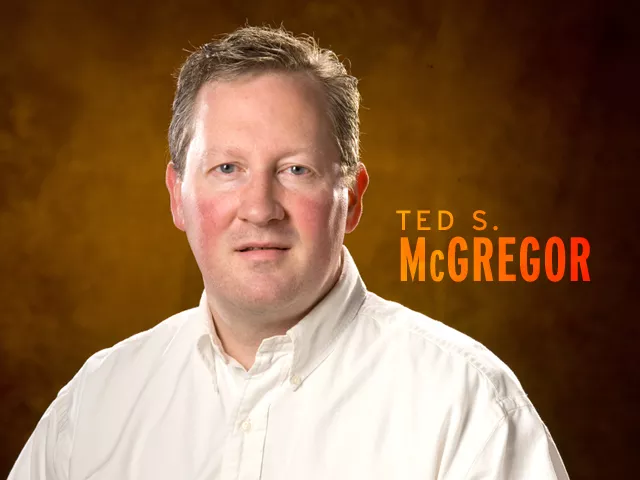 When I was first starting out, I could move all the stuff I needed in my car. I was remembering those glorious, stuff-free days recently as I watched the evacuation of our Inlander archives. Box after box, our past issues stretched down a long corridor, stacked high. After 18 years of publishing and more than 900 weeks of papers, moving The Inlander was going to be a big job. (Check out the video at Inlander.com.)
But here I am, in my new office, back on deadline: We've moved from our home on West Riverside to this fourth-floor perch above the East End in the Hutton Building. Whew!
In September of 1993, prior to publishing the first Inlander, we took space in the Georgetown Building behind KXLY. (It had a turret!) It was smaller than apartments I've lived in, and we had to move out (in September, 1995) when we started relocating people to offices down the hall. And by "people," I mean my brother and partner, Jer. (He still brings it up every Thanksgiving.)
Next came the lean years, when at least one advertiser said they'd start running ads after we proved we could stay alive for a couple years. Low overhead was key, and Mom and Dad (Jeanne and Ted Sr.) bought us a little fixer-upper on West Dean. Our conference room was in the kitchen; we had an intern work out of a closet.
Upon surviving those requisite few years, we moved (in July, 1997) to the Riverwalk Complex on East Trent. True fact: My office had a hot tub in it… but the landlord took it. Talk about a bait and switch!
Another growth spurt led us to vacate again, this time to the Civic Building, where the Chamber of Commerce once lived. It was a great decade, from October 2001 until now. We went from an up-by-our-own-bootstraps operation to something approximating a local institution.
As I think back on it all and write these words, I look out on the ridge of trees that marks the lower South Hill; that's where I grew up. I see a train pass by on tracks my great grandfather rode from Ellis Island more than a century ago. And I sit in an office built by Levi and May Hutton, accidental mining millionaires who gave so much back to this city.
From up here, Spokane, in all its shades of brick and pine, is a sight to behold. As the snow falls over this panorama, the past and present collide for me, with a million stories stretching in all directions. I guess that's another way to say it feels about right — just like home. n
Ted S. McGregor Jr. is the Editor and Publisher of The Inlander.