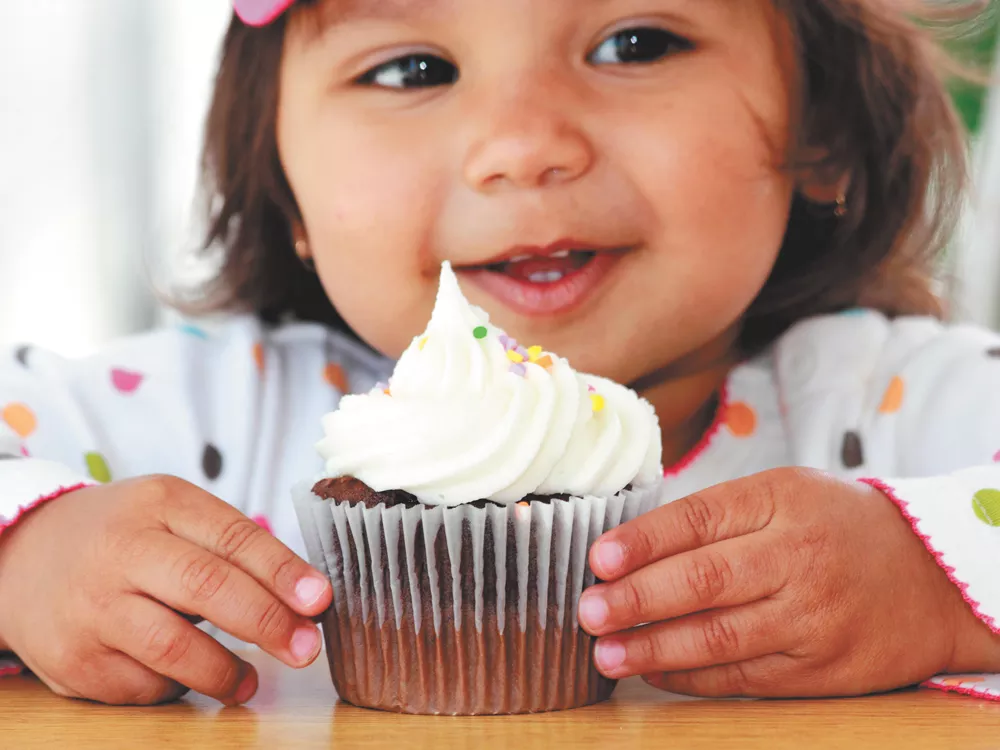 The road to Newman Lake is festooned with produce stands, alfalfa fields and gas stations. But if chomping on a head of lettuce or a raw onion isn't your idea of a good time, then you will want to thank Barbie and Gary Wheeler for opening up Sweet Tooth Bakery and Espresso along an otherwise dessertdeprived stretch of roadway.
Located on East Trent Avenue, Sweet Tooth is set slightly back from the main road. A hot pink façade and large balloons mark the building, which has, at various times, been home to a post office, a convenience store and a sandwich shop. The Wheelers chose the location because it's in their neighborhood — a neighborhood that needed a bakery.
Angie Sharkey, the couple's daughter, half jokes that she and her brother grew up in donut shops. Gary has previously baked for Winchell's Donuts and owned other establishments before opening Sweet Tooth in March. One bite into a vanilla Persian (a light, flattened, frosted cinnamon roll) and it becomes obvious that Wheeler knows his way around batter, butter and sugar. By afternoon, the cookies, cupcakes, coffee cakes, turnovers and glazed sweet rolls ($1.50-$2.50) are nearly sold out. One returning customer was grateful that some cocoa crisp bars ($2.50) remained. He sheepishly admitted to Sharkey that the crisp treat he had brought home to share with his son "didn't make it." He left the shop with two more.
There is a treat for every sweet — and not so sweet — tooth. The Wheelers also bake veterinarian-approved pup-cakes and other treats for dogs. Their drive-through is a convenience for fishermen, who can call ahead on their way to the lakes and by 6 am pick up sack lunches containing a sandwich, beverage, a cookie and chips ($8).
Sweet Tooth sits next to two grassy lots, also owned by the Wheelers, who will make the space available for special events. For most, though, the moist, flavorful, generously frosted cupcakes — strawberry, chocolate, lemon, jamocha (a spice cake topped with light chocolate/espresso frosting) — are their own special event.

Sweet Tooth Bakery and Espresso • 24921 E. Trent Ave., Otis Orchards • Mon-Sat 6 am–4 pm; Sun 6 am– 4 pm (Memorial Day through Labor Day) (226-4449)