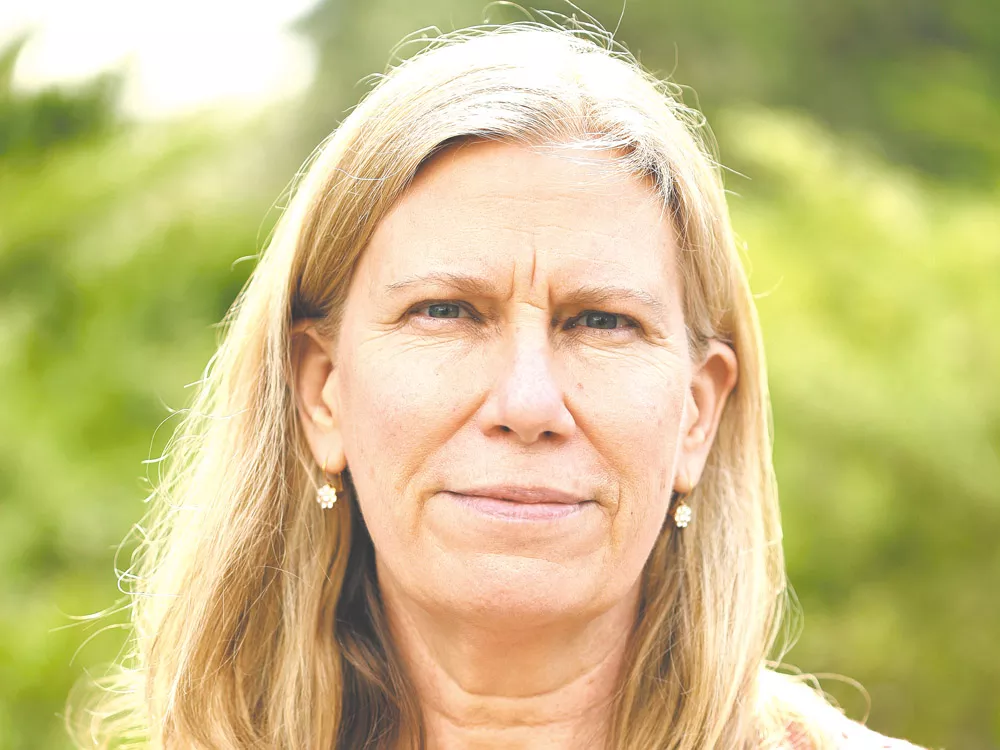 In the fall of 2007, Whitworth University's dining services announced a new innovation: They were going to switch out their Styrofoam "to-go boxes" and plastic silverware for "Spudware" — boxes and silverware made with potato-based materials. The idea was that while plastic cutlery would be trapped in a landfill for perpetuity, spudware would rapidly decompose, returning to the earth. Even though it costs two or three times more than regular silverware, Whitworth continues to use the spudware (though officials say scarce supply has occasionaly forced them to revert to plastic) because of its biodegradability.
But here's the thing: The vast majority of Spokane County's garbage never sees the landfill. It's tossed in an incinerator, turned to electricity and ash.
Spokane County residents face similar choices: Should they buy biodegradable if it's just going to be consumed by fire anyway?
"If you're buying a biodegradable product, just looking at the cost and the money factor and what you're getting out of it — it's not worth it," says Suzanne Tresko, recycling coordinator for the City of Spokane's regional solid waste system, which runs the incinerator. She says that most biodegradable products are designed with a compost facility — not an incinerator — in mind.
While the emissions from burning a Styrofoam container in a campfire are awful for the environment, she says, the technology in Spokane's Wasteto-Energy Plant eliminates the difference between the types of things that are burnt.
"Our emission controls are phenomenal. There's no comparison, in terms of burning," says Tresko.
True, about 15 percent of Spokane County's garbage is trucked to a landfill. But even then, Tresko says, landfills are specially designed to actually slow degradation — of anything — including things that normally degrade. As things decompose, they can create environmentally harmful methane and chemical leachate, so landfills go to great lengths to cap the landfill nightly, stopping degradation from happening.
In the Spokane region, Tresko says, filling up landfills to capacity isn't the issue. What's more important than the way things rot, she says, is the way a resource is created, how it's shipped, and whether it's thrown away at all. In other words, Spudware's rate of decomposition matters less than how it's made and how much gets used.
Cutting back on consumption, Tresko says, is a better strategy.
"Everything we throw away is essentially an earth resource," Tresko says. She suggests buying in bulk, using reusable containers, and, perhaps most importantly, not buying things at all. Instead of buying more stuff as gifts, she says, give experiences, give tickets to events.
"Do you really need the bunny-shaped slippers?" she asks. "Do you really need that beer clock?" Since 2007, Whitworth has implemented a number of other measures to save resources from the start: eliminating cafeteria trays to save on dishwashing water and food supplies, for example, and giving students a 10-cent discount at the coffee shop for bringing a reusable cup.
That's a strategy that, eventually, can add up to a genuine difference.