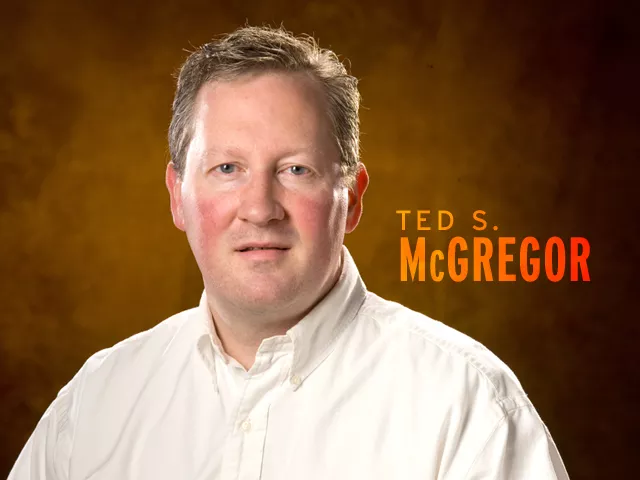 You hear it every campaign season: "Government is just too big." That's an old favorite. But it's odd how you rarely hear anybody say we need to curtail national defense, kill Social Security or defund education — a few of the big-ticket items in government spending. That's too speciic — and too reality-based — to work for a candidate seeking easy political points.
We've got a disconnect between our fantasy of big, bad government and the reality of health services for kids and ire protection and public education and all the other things we've decided at one time or another were valuable. In states like Washington, that disconnect has driven initiatives that have curtailed the government's ability to pay its way; now, with this nasty recession, state budgets are falling off a cliff.
Here in Washington, health care has been cut, along with thousands of state jobs. And if voters decide to end the state's liquor sales monopoly this fall, the cuts will get worse.
The story is repeated across the nation. In Hawaii, they've taken 17 days out of the school year. The California university system raised tuition by 32 percent and cut enrollment by 40,000 seats. Ohio has just killed all mental health funding outside of Medicaid, and in Arizona, 1 million low-income citizens have been cut off Medicaid altogether. Nationally, state employment is down by a quarter of a million jobs since 2008.
With no signs of a turnaround, states will start to try the once unthinkable. California continues to seek ways to empty its prisons. Legalizing — and taxing — marijuana may be coming soon. In Washington, we've even slapped a tax on candy.
This hodgepodge of desperate measures screams for a grownup conversation, not the same lazy "government is too big" line. Everything should be on the table — yes, our government must get more efficient, but it's also true that, relative to other developed nations, our overall tax burden is quite low. And why is it that programs for kids and the poor are always cut irst? The federal mess is a huge part of the picture, too, as out-of-control spending and delusional thinking about tax cuts is hurting states.
It's a big, hairy mess — for some cynics, maybe that's what they've wanted all along. But for the rest of us, who prefer to live in a dynamic, healthy, modern society and not a Third World country, it's time to demand that our leaders grow up and start creating solutions.
Ted S. McGregor Jr. is the Editor and Publisher of The Inlander.