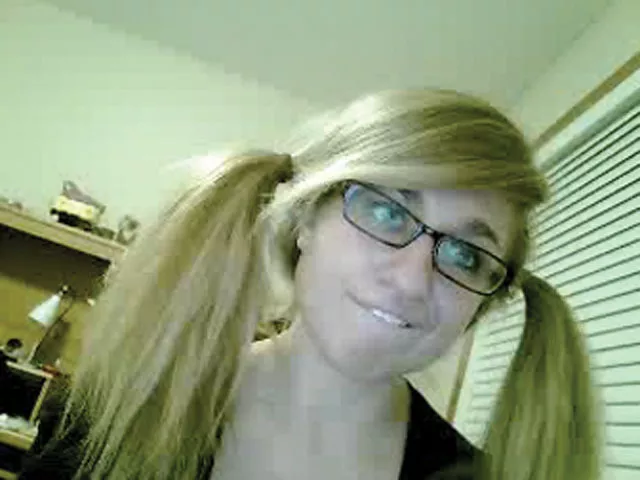 After a while, you become immune to the wieners. Because, after a few days, I found that there can be a lot more — more weirdness, more normal people, more frat boys, more interesting conversations — to ChatRoulette.com than just perverts. Yes, there are freaks freakier than the pervs showing off their giblets. But, every now and then, a perfectly normal person attracted by the hype pops up there, too.
The Website's name acutely describes it: ChatRoulette is social gambling. And like gambling, if played smartly, it can make for some damn good entertainment.
ChatRoulette matches you up to chat randomly with other users around the world via webcam. With no sign-up or information required — read: no strings to trace the wiener-wavers — users click "play." They find themselves instantly staring into the face of another person — an awkward, ice-water-down-the-back sort of experience. In that split second, people decide to talk (verbally or typing) or move on — hitting the "next" button to be transported to the next chatter.
The site — created by Andrey Ternovskiy, a 17-year-old from Moscow, Russia — has gained a fast following, averaging about 20,000 users "chat-rouletting" at any given time.
Being that I'm a stare-at-the-car-accident type, when the buzz about ChatRoulette hit the New York Times last week, I couldn't resist. Before I knew it, four hours had passed. Here I was: sitting at my dining room table chatting the night away with people from around the world. I chatted with a man in Paris about the best French cheeses. Talked about French bulldogs and calico cats with a fellow in San Diego. Discussed various household parasites with a couple in Alabama. I chatted with a man in Alaska, busy at work in a shipping department packing up orders of fresh salmon. I danced to a Chromeo song with a Kermit the Frog puppet. Talked tattoos with an artist in Texas.
Not all my interactions were so congenial. In fact, most went like this:
Me: Hi.
Them: Hi.
Me: How are you?
Them: Show boobs?
Me: Really? You're kidding, right?
Them: Show boobs?
Me — hits "next" button.
Most of the chatters here are men. Most are young. Many of those young men seem to view ChatRoulette like a peep show. There are couples. Groups of friends.
Some people simply set up ChatRoulette as they play beer pong in their basements or finish their homework. Many are looking for a laugh.
Some are terribly lonely.
It wasn't voyeurism, but curiosity that grew each time I clicked that next button. Who would pop up next? Would I see someone I knew? What about someone famous? Who else was as curious about this weird Website as I was?
ChatRoulette truly is a social peep show. It's not too different than walking from house to house, looking in the windows of people all around the world. Like me, these people were sitting at their kitchen tables, their spice racks and dirty dishes in the background. Or messy, unmade dorm beds behind them. Cheap posters. Fish tanks. Futons. Letterman jackets hanging on the backs of their chairs. It's OK to peek in the windows here.
The more I used it, I realized the site is sort of a sociological marvel. Here you get a stadium full of people, put them all in one "room" and let them decide — usually in split seconds — who they want to talk to. What do they talk about? Do they want to talk at all? Or do they just want to show you their butts? If ChatRoulette were a party, it would hardly be a MENSA soiree — it's a college freshman kegger where everyone gets too drunk and lets their true colors show.
And not everyone is comfortable with this party. My husband specifically told me not to point the camera in his direction. A girlfriend of mine said she liked it, but then changed her mind when she felt obligated to carry on conversations with each person. I, on the other hand, didn't feel bad leaving a conversation mid-sentence. I knew someone would hit the "next" button on me eventually.
I knew I wasn't here to make friends, but to simply chat. To hear how the weather was in Paris. To trade niceties with a face in Brazil. To recommend a good cookbook to a gal in Massachusetts. Beyond the flashers and the frat boys looking for a laugh, I realized that ChatRoulette allows people to be who they want to. They can be kind-hearted conversationalists. Or they can be sickos. Either way, on ChatRoulette, someone will give them a chance.