Young Kwak
Wilson Elementary School 4th grader Thomas Schermerhor, center, prepares his robot for an obstacle course as teammates Brendan O'Rourk, left, and Mishelle Koston look on, during the 1st Lego League competition.
Young Kwak
Mountainside Middle School 7th grader Erica Brooks, second from right, receives help from 16-year-old Mt. Spokane High School sophomore Ashley Unruh, second from the left, on a robot before MINDS-i competition. Looking on are teacher David Neale, left, and 7th grader Ali Jones.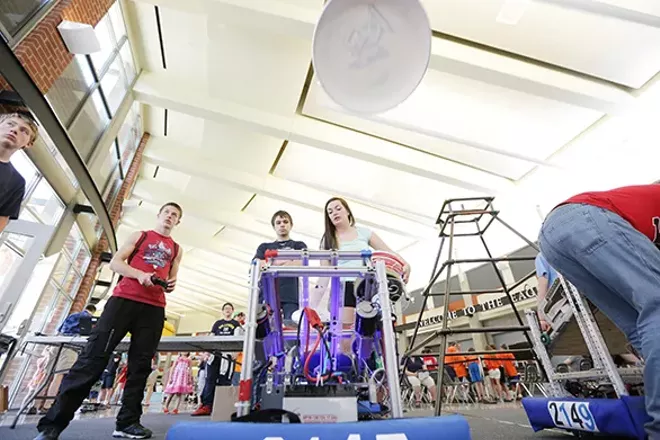 Young Kwak
West Valley High School's team "Chuck" fire frisbees from their robot during a 1st Robotics demonstration.