It says something about the declining interest in politics, as well as the media's declining interest in substance, that the presumptive Republican nominee, Jeb Bush, could fly into Boise in late April, meet with 35 prominent Republican activists and contributors, depart again, and not one media outlet reported on the visit.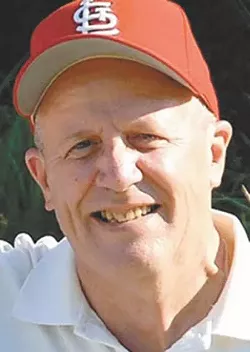 The long-time alpha wolf of the Idaho press corps, the Idaho Statesman's John Corlett, must have rolled over in his grave. Idahoans are also seeing why many lamented Corlett's successor, Dan Popkey, deciding early this year to go to work as the press secretary to First District Congressman Raul Labrador.
The April 20 visit was confirmed by Emily Baker, a Nampa native and product of the Bush 43 White House who returned home and today is the Boise managing partner of Gallatin Public Affairs. (Full disclosure: I am the founder of Gallatin but no longer have any ties to the firm.) Baker helped put the event together on a volunteer basis, but she is squarely in the camp of largely mainstream, moderate Republicans who support the Bush candidacy.
She described the event as primarily a meet-greet-and-learn session, with the former Florida governor answering any and all questions. His command of the issues is impressive, and his candor is that of a veteran politician who can deliver information without engaging in the bombast that has made businessman Donald Trump attractive to some.
Baker said the event did not seek media attention but it would, as she is now doing, have responded to questions about it. She said it was not a fundraiser, nor was it a pressure event, telling people to get on early or they'd miss the train leaving the station. The fact that Bush has already raised $103 million through his Right to Rise Political Action Committee and another $11.5 million by the campaign itself speaks volumes about the broad-based support the former governor enjoys.
At this early stage in the marathon, Idaho Republicans, according to a Dan Jones poll done in June for Zions Bank, are mirroring the nation. The poll was conducted before Trump made his gaffes questioning whether Arizona Senator John McCain was really a hero, his insulting reference to Holy Communion and his admission that he'd never asked God for forgiveness. Paradoxically, those gaffes sparked a temporary spike in his popularity.
In June, according to Jones, 17 percent of likely Idaho Republican voters favored Bush, 11 percent liked Trump and 11 percent favored Florida Senator Marco Rubio, who had been in Idaho Falls just prior to Bush's visit. Despite the low-key nature of the Bush visit, it generated some controversy behind the scenes, in part because some longtime Bush loyalists were not invited. In addition, there was a charge made that some of Mitt Romney's supporters "shanghaied" the event. However, a prominent Romney supporter, Melaleuca billionaire Frank VanderSloot, did not attend the Bush event, nor did his political and governmental vice president, Damond Watkins.
The explanation for associates of Bush 41 being left off the invite list was that those folks already had close ties to the Bush family; their loyalty was proven, and no one should read anything else into it.
In talking on background with two longtime veteran Republican consultants, both described the political ground as fluid in Idaho, as well as the nation. Both thought Trump was more than likely to self-destruct. Both also acknowledged that the media's entertainment fixation was feeding Trump's rise while serious candidates were gasping for airtime, due to Trump's ability to suck all the oxygen out of a room. One cited what he termed today's "low information voter" as the source of the decline in interest in substance. He believes those voters are no more than 20 percent of the Idaho Republican base.
While neither consultant was surprised by Congressman Labrador's early endorsement of Kentucky Senator Rand Paul, they were surprised, given his father's popularity here, that Paul was only drawing 6 percent support in Idaho. Neither were they surprised that Governor C.L. "Butch" Otter was keeping his powder dry, as are the other members of the delegation. Both expect Otter ultimately to endorse a current or former governor for the nomination. One said folks should keep an eye on Ohio Governor John Kasich. "No Republican wins the presidency without taking Ohio," he pointed out. The other described Kasich as a "Republican version of former Idaho Governor Cecil Andrus."
Both believe that immigration will be a divisive issue for Idaho Republicans: "There is no one Idaho solution," said one, which the next day was confirmed by a report in the Idaho Statesman regarding the differing views across the Idaho business community about immigration reform.
So while it's early, lines are forming and choices are being made. If the field is still muddled at convention time, neither Republican operative discounted the possibility that Mitt Romney might emerge again as the nominee. There are more than a few in Idaho who would be happy to see that. Still, the logic of a Jeb Bush/John Kasich ticket also sounds compelling. ♦